Last updated on March 15th, 2021 at 12:57 am
How to Attract Butterflies to Your Garden

One of the joys of having a garden is seeing the butterflies take wing among the flowers. By adding a few new plants to your backyard you may attract up to 50 different types of butterflies, says landscape architect Katherine Dunster, designer of the Gosling Wildlife Gardens at the University of Guelph, Ontario.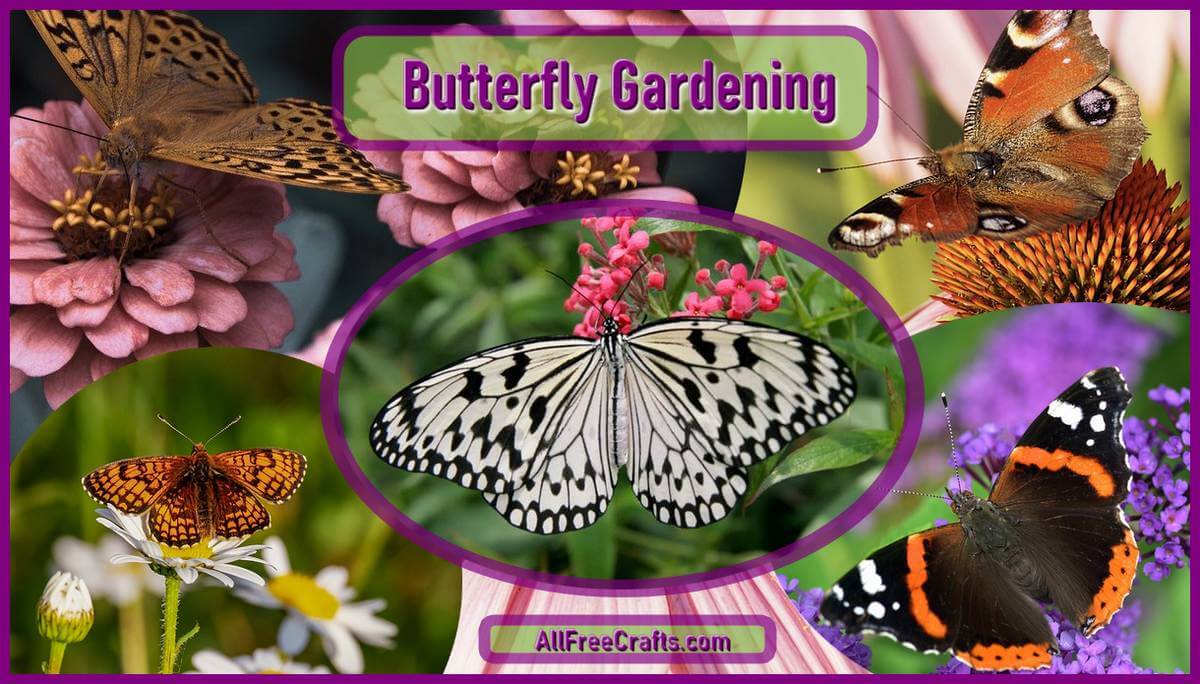 Butterflies, like the honeybee, are excellent pollinators and will help increase your flower, fruit and vegetable production.
By Jane Lake
What to Plant in Your Garden to Attract Butterflies
Wildflowers: Start by seeding part of your lawn with a wildflower seed mix, available through seed catalogues and garden centers. Wildflowers are a good food source for butterflies and their caterpillars.
Broad Spectrum Colors Aim for a wide spectrum of flower colors. Some butterflies prefer oranges, reds and yellows, while others like whites, purples and blues.
Single Flowers: As a rule, simple flowers are better than fancy double-hybrids, offering an easy-to-reach nectar source.
Butterfly Gardening: Annuals and Perennials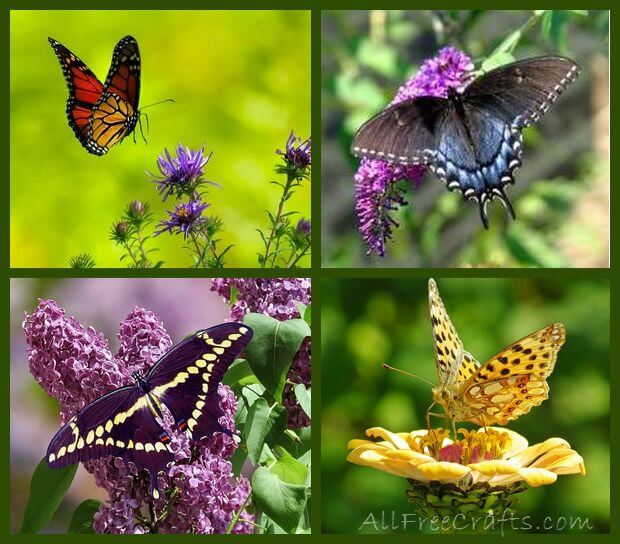 Good choices for planting your annual and perennial beds include:
gaillardia
globe thistle
heliotrope
honesty
hollyhocks
lavender
phlox
salvia
sea holly
stocks
stonecrops
sweet rocket
sweet william
sweet woodruff
thyme
verbena
zinnias
The secret to successful butterfly gardens lies in providing a wide variety of flowers and shrubs.
Shrubs and Trees: Good choices for shrubs and small trees include the butterfly bush, common lilac, mock orange, beauty bush, blackberry, potentilla, honeysuckle, hawthorn, weigela, sumac, rose of Sharon, spirea, privet and pussy willow.
Try growing some of these plants in masses, rather than as single specimens. Butterflies are attracted to a riot of color and will return to an abundant nectar supply.
Caterpillars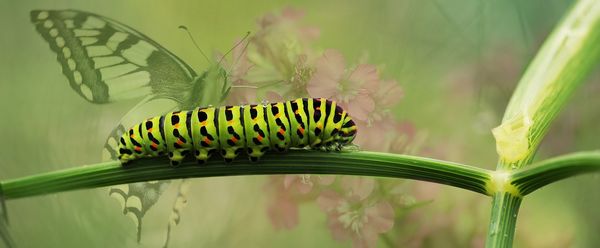 Most caterpillars have specialized food requirements such as grasses, common weeds and wildflowers. However, if it appears that caterpillars are destroying a favourite plant, reduce the population by removing them by hand. Spraying is not recommended as it may also harm beneficial insects.
In addition to selective planting, such as planting milkweed for monarch butterfly breeding, there are a variety of other ways to offer butterflies their food and attract them to your garden.
Mud Puddling
Butterflies, particularly young males, enjoy pulling up a stool to the local mud bar – otherwise known as "mud puddling." They are seeking salts and minerals that enhance their libido and encourage breeding. Butterflies will also land on gravel driveways or laneways, either alone or sometimes in congregations, seeming to sunbathe as they pick up needed nutrition for breeding.
According to the University of Kentucky, Department of Entomology:
"Butterflies also like puddles. Males of several species congregate at small rain pools, forming puddle clubs. Permanent puddles are very easy to make by burying a bucket to the rim, filling it with gravel or sand, and then pouring in liquids such as stale beer, sweet drinks or water. Overripe fruit, allowed to sit for a few days is a very attractive substance (to them!) as well."
From the University of Texas article on Butterfly Gardening:
"A damp sand patch, baited with a small amount of manure, fermenting fruit such as bananas or cantaloupe, or ripe fish will attract butterflies in a puddle assemblage where they will be less wary. These assemblages make observation and photography easy."
Make a Mud Puddle: The damp edges around garden ponds are perfect areas for butterfly puddling, but you can also make your own butterfly puddle by filling a small bowl with sand and moistening with water. Find a nice spot in your garden and dig the bowl into the ground.
Add a small pinch of salt to entice the males; you may find that many males of a single species come to visit with their friends. Decorate the butterfly puddle with river rocks or clam shells to give the butterflies a nice place to bask in the sun.
Offer a Variety of Food Sources and Butterfly Nectar
Small butterfly feeders and homemade nectar can augment the natural sources of butterfly food in your garden. See our article on How to Make Butterfly Food for a simple butterfly nectar recipe and easy ways to increase food availability.

The measure of your success as a butterfly gardener will be the number and varieties you manage to attract. Experimenting with different color and flowering plant combinations over a few years will establish which plants are best for the species in your area. All that remains then is to purchase a good field guide to butterflies (Amazon link) and to sit back and watch your garden take wing.