Last updated on March 16th, 2021 at 03:48 am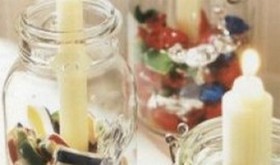 Here's some easy seasonal candle projects to help you celebrate a special occasion or important holiday. Making the candles yourself will both enhance the day and add to your memories of it.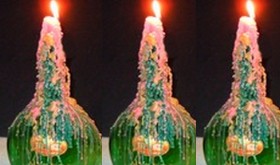 From romantic candles dripping on a wine bottle, to Victorian votives, lace covered candle holders, rolling beeswax candles and other creative candles and candle holders.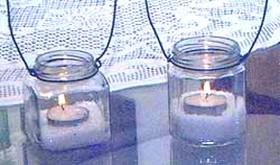 Using left-over candle wax to make new candles and wax fire starters; recycling spools, spindles, glass jars and household goods to make candle holders; refillable candles, and a faux oil lamp.