Last updated on December 26th, 2022 at 02:56 pm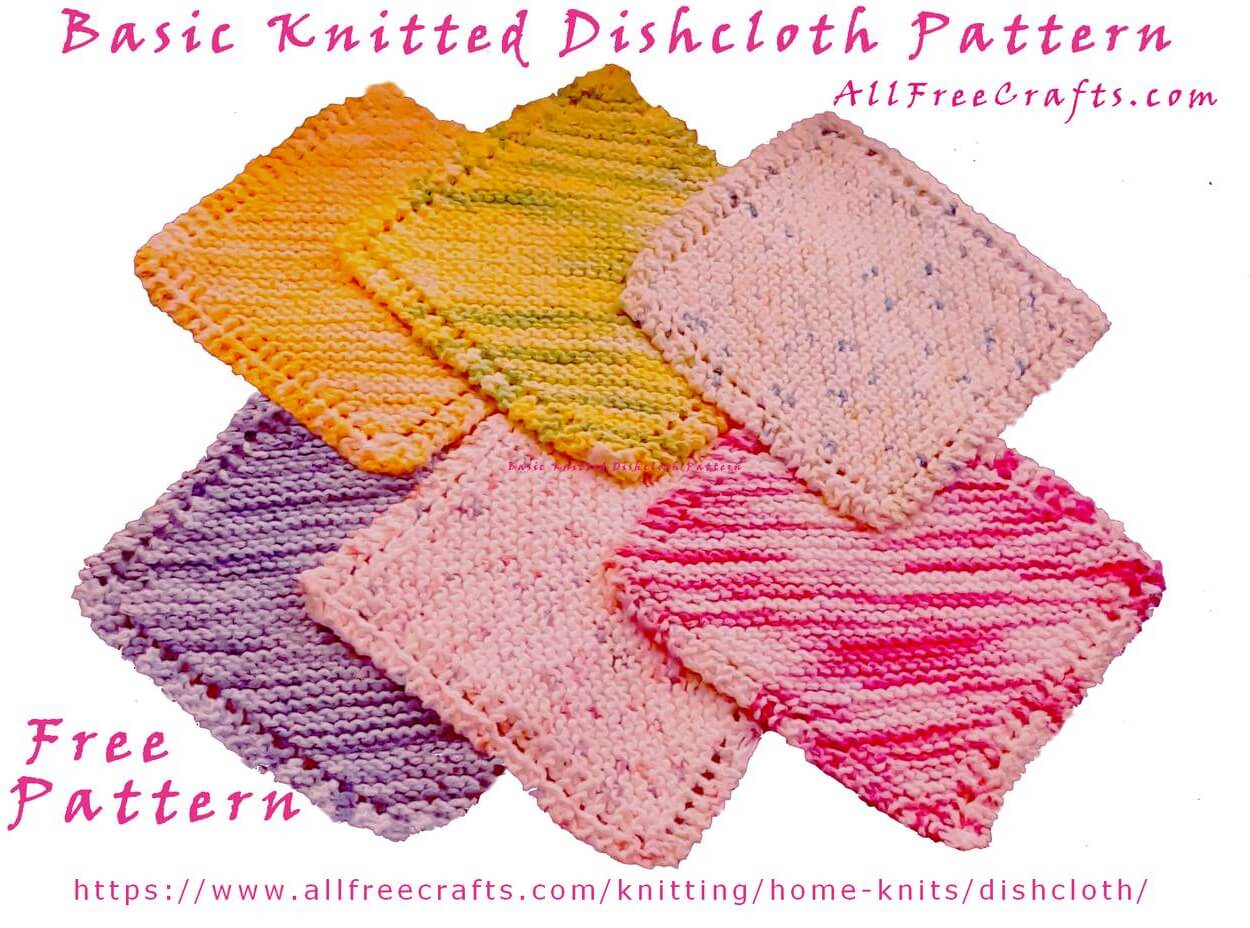 Basic Knitted Dishcloth Pattern
by Jane Lake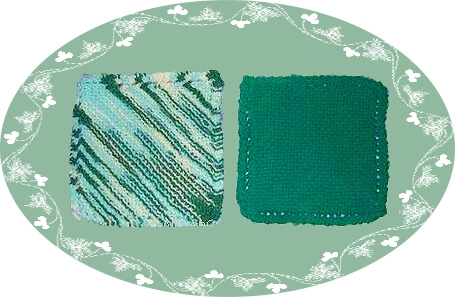 My mother-in-law knitted these dishcloths for me; she knits them by the dozen, because we all plead for more whenever we visit with her. She's been making them for years and I don't think she ever had a pattern – but now she does because we wrote this one together.
Copyright © 2007-2022 AllFreeCrafts.com
Basic Knitted Dishcloth Pattern
Supplies:
One ball of dishcloth cotton yarn
Size 6 or 7 knitting needles (US)
Free Knitting Pattern:
Cast on 4 stitches
Row 1: Knit 4
Row 2: Knit 2, yarn over, knit across the row.
Repeat Row 2 until you have 44 stitches.
Row 3: Knit 1, knit 2 together, yarn over, knit 2 together, knit to the end of the row.
Repeat Row 3 until you have 4 stitches left on the needle.
Bind off and weave in ends.
Personal Update:
We lost my mother-in-law a few years ago and the neat piles of multi-colored dishcloths that she had always kept in the sitting room (given to anyone who asked) are all gone. Her daughter finished the last one, which was about half done and had been left beside her knitting chair awaiting completion.
Family members have a few of the originals stashed away, but her daughter and I make sure there are always more for Christmas. We follow this simple pattern so that a small family tradition, which began with my mother-in-law, now continues with all the loving memories, and practical uses, that it always had for all of us.