Last updated on March 10th, 2023 at 11:57 pm
All Free Crochet Patterns
Large collection of on-this-site, free crochet patterns and projects with photos, charts and illustrations, plus easy directions for crochet afghans, flowers, toys, hats, mittens, bags, scrunchies, filet crochet, and granny squares.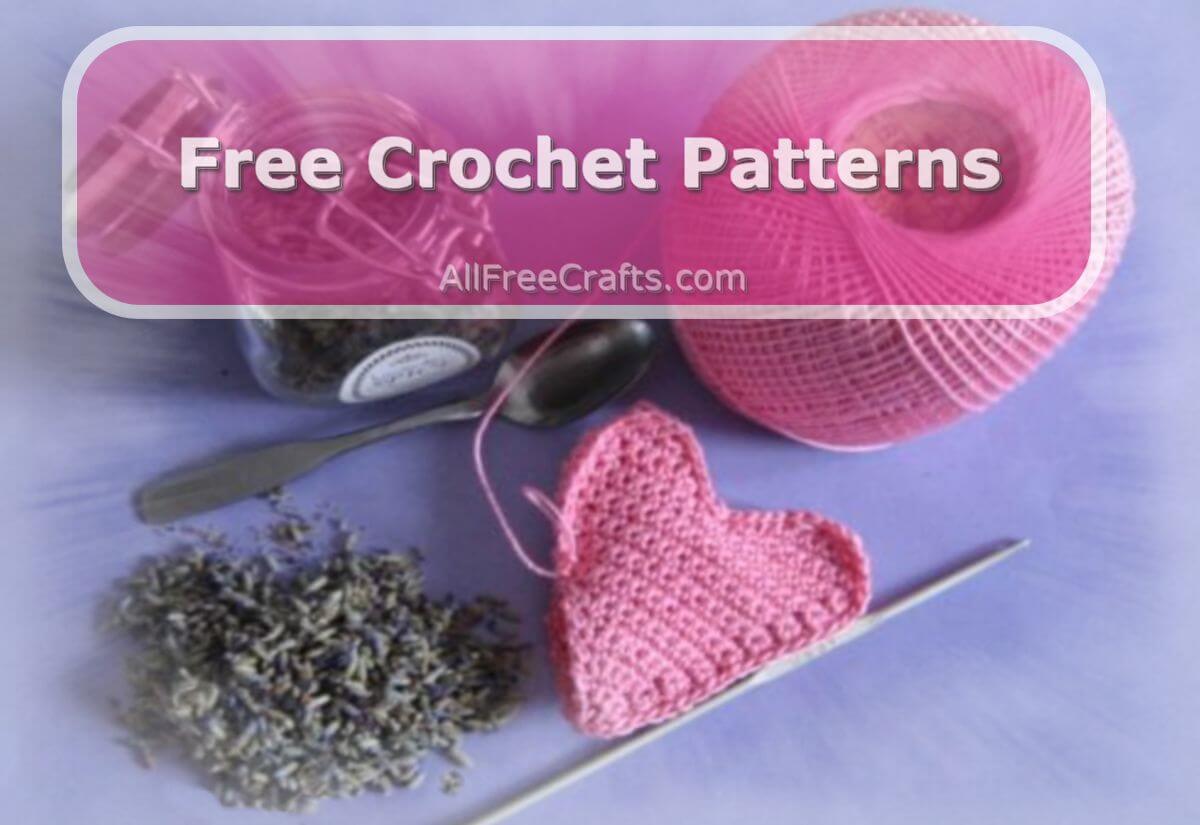 Grab your favorite beverage and browse with me a while; if you love crochet, or you're just learning, I'm sure that you'll find something to love here for your next crochet project.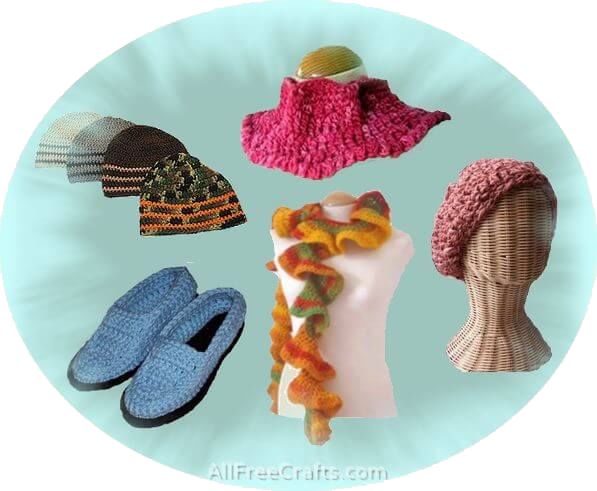 Lovely free crochet patterns for clothing and accessories such as hats, gloves, mittens, scarves, a summer tank top or cardigan, slippers, purses, scrunchies and baby clothes.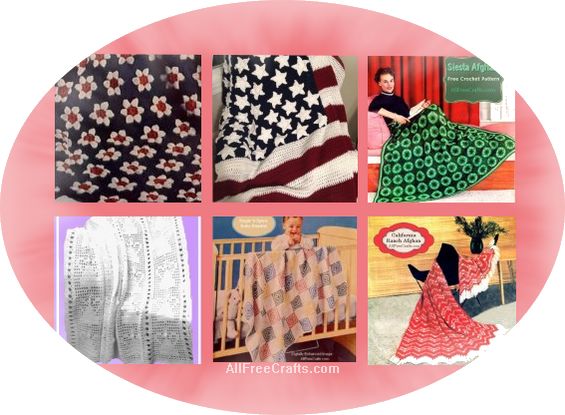 Crochet a warm afghan, a baby blanket or a casual throw from this eclectic collection of free patterns featuring stripes, several patriotic themes including a popular American flag afghan pattern, granny square blankets, popcorn stitch, flower themes and more.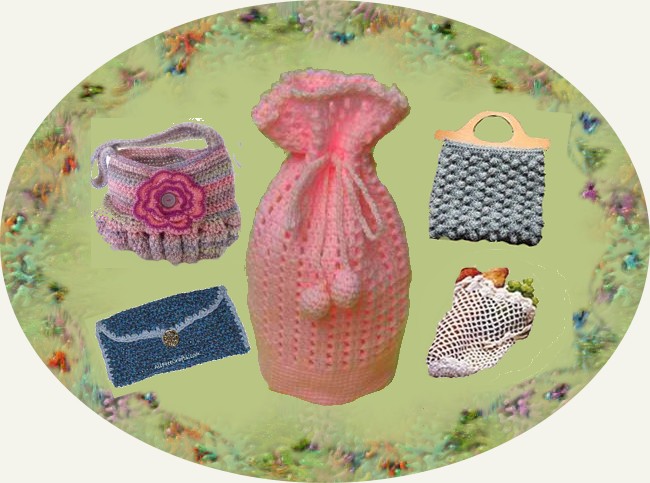 Free crochet patterns to make beautiful purses, book covers, cell phone cozies, bags, totes, wine bottle covers, wallets, purses and other crocheted carriers.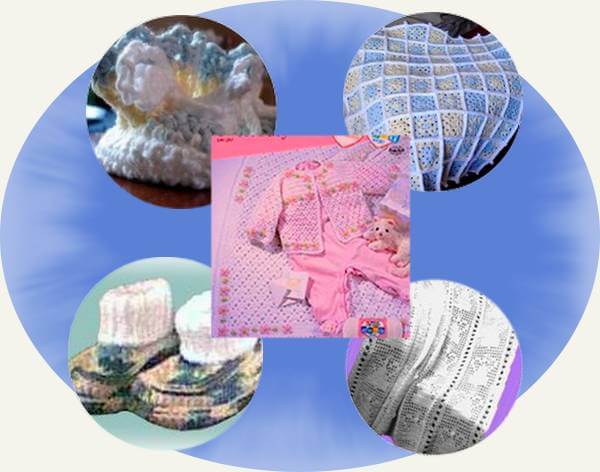 Wee crochet patterns for the babies in your life with booties, slippers, mittens, baby blankets and an embroidered layette.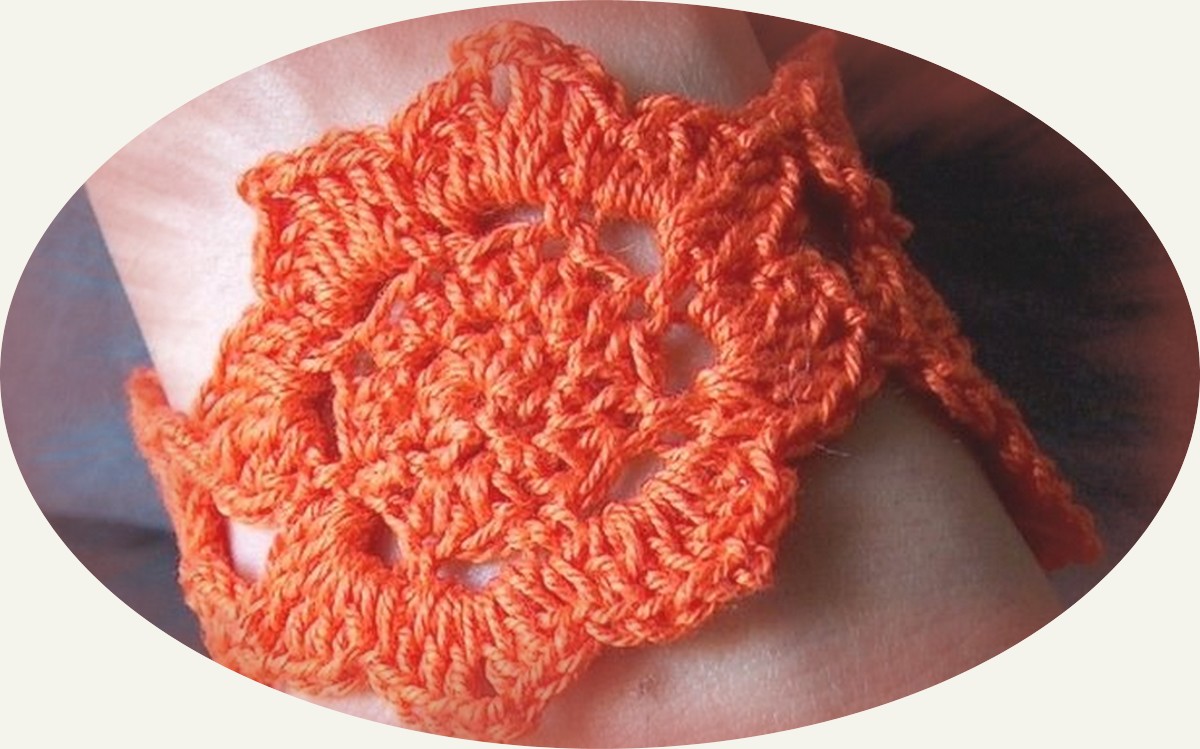 Learn how to crochet simple daffodils, poppies, carnations, clover or shamrocks; work pretty crochet flower motifs into your designs; wear a homemade, delicately crocheted flower motif necklace or lotus flower bracelet.

Practical and traditional crochet patterns for the kitchen, including beautiful pot holders, classic dishcloths, heirloom quality vintage tablecloths and useful hot plate mats.
Little projects perfect for using up your scrap yarn stash in a variety of free patterns such as Christmas bells and tiny wreaths; dancing shells washcloth; patriotic pins, scrap yarn butterflies, corner bookmarks – and the popular magic circle tutorial to start off your projects with a well-shaped center.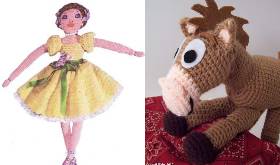 Classical, whimsical and just plain fun crochet patterns for toys and dolls, from an elegant vintage ballerina and Empress Josephine (plus an engaging cowboy doll) to doll clothes, critters such as ladybugs, frogs and flying pigs; realistic to fanciful horses and ponies; and adorable teddy bears.
You'll find my favorite vintage crochet patterns here. Patterns with timeless appeal and practical uses for every generation – from crocheted hats and vintage shawls to coat hanger and waste basket covers; a warm Victorian shawl, practical straw basket, etc. I'll be adding many more vintage patterns from my private collection so if you like vintage crochet, please visit from time to time (and share this page with your friends!)
So far: Border rose bag and apron; tiger, unicorn and beagle. More to come, so stay tuned!