Last updated on May 6th, 2021 at 11:50 pm
Here you'll find recycling ideas for re-using hundreds of items that you don't want any more.  There's no need to throw those things away if you can recycle them for a different purpose. Although some of these recycling crafts are older posts, the how-to's and practical re-uses for cardboard, plastic, containers and other household goods are just as useful today as they ever were.
If you are reading AllFreeCrafts for the first time, then these ideas may be new to you. My hope is that you'll find great inspiration here for re-using old blue jeans and recycling paper, tin cans, water bottles, pop bottles or cardboard boxes. The future of the world is in your hands.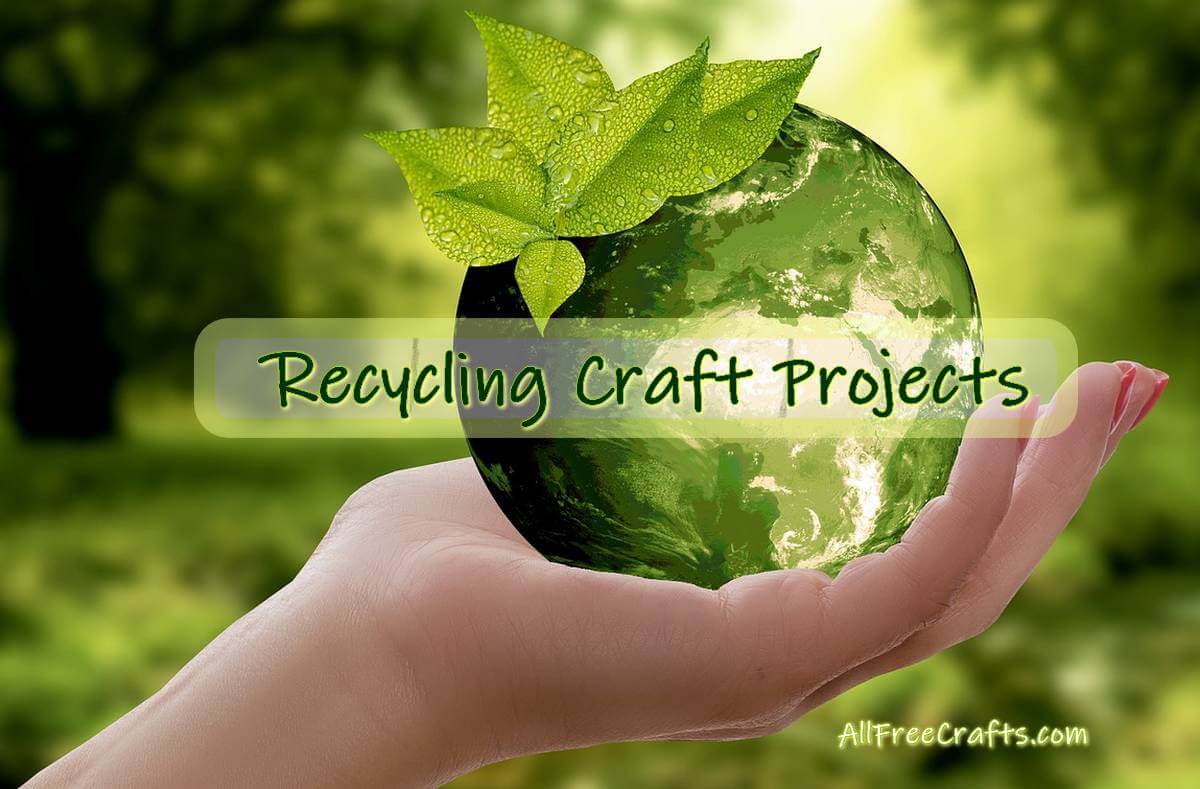 Imaginative and creative ideas for reusing plastic bottles, tin cans, plastic bags and other containers. Make an angel, capture fairies, make flying mobile fish or beautiful butterflies.
Practical reuses for old denim blue jeans or denim shirts including rugs, bathroom accessories, pocket magnets, bulletin board, clothes and more.
Paper lends itself to all kinds of reuses and recycling crafts. Learn how to find new purpose for old calendars, leftover wrapping paper, old gift bags, maps, pet food bags, wallpaper, paperback books, brown paper bags and computer paper.
DIY ideas for making cereal boxes or wine boxes into magazine holders. You'll also find out how to make a cardboard journal cover, holiday storage box, egg carton pumpkins and Valentine (or fairy garden) mail boxes made from flip-top cardboard tea boxes. In this section, there's even a cardboard wall organizer and a cardboard vase.
There are still plenty of old-style round light bulbs around. Once these bulbs burn out, turn them into creative Christmas, Halloween or Easter ornaments.

Everything else has likely been thrown in the Household Goods bin, where all sorts of surprising crafts await. Enjoy.
~ by Jane Lake