Last updated on October 12th, 2021 at 05:54 pm
Crafting with nature's treasures is a rewarding, often inexpensive hobby. In this nature crafts section of AllFreeCrafts, you'll learn how to attract, feed and house wild birds; how to preserve and use botanicals, including herb recipes and projects; then, if you're so inclined, you can find out how to make an ant farm, preserve a spider web and other creepy crawlie crafts.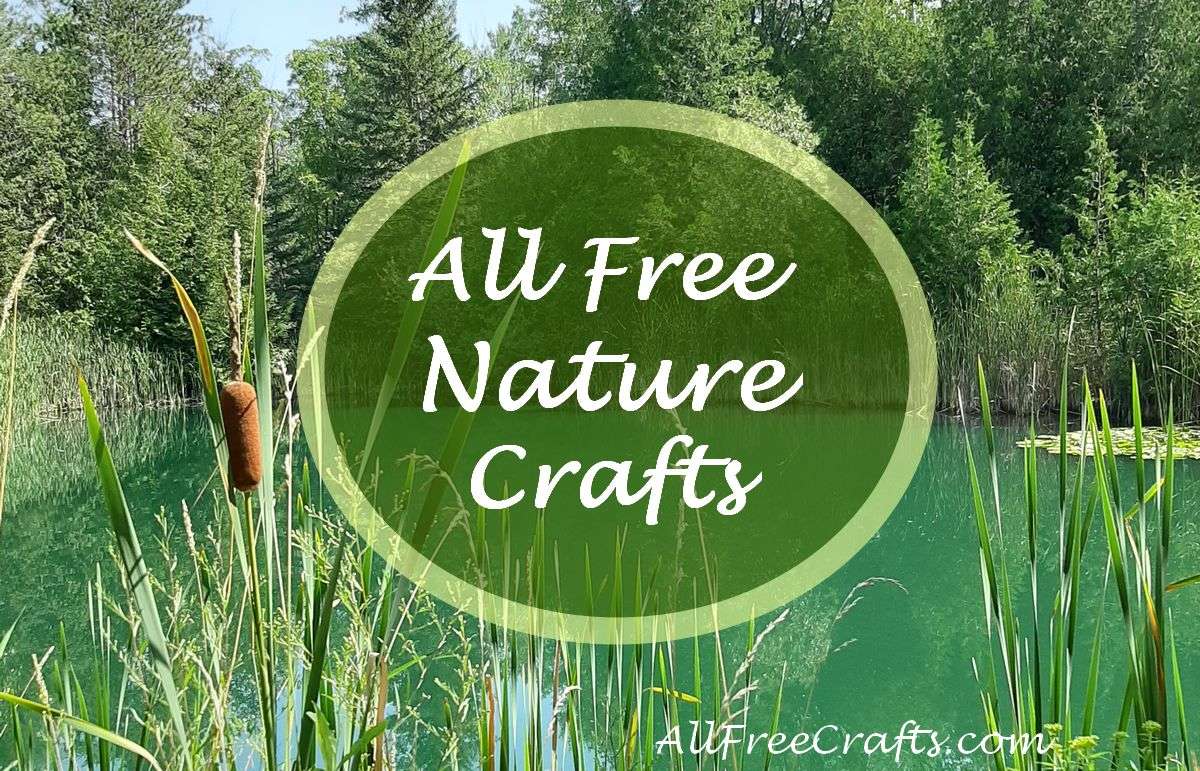 As well, we have characters to make from clay pots; fall craft projects in full autumnal color; creative things to do with pine cones and, finally, nature crafts made from sea shells, egg shells, stones, rocks, twigs and sticks.
Scroll down, pick out a section that appeals to your love of nature, and browse around. Nature's beauty, all around us, is worth preserving for its simplicity of purpose: enjoy!
Study birds in your own backyard with these easy projects to make homemade hummingbird nectar or oriole food or a hummingbird feeder made entirely from recycled materials. You'll also find plans for a woodpecker house (adaptable for other birds too), plus bird feeders made from a milk carton, a coconut, or an ice sculpture as well as easy homemade bird houses, bird baths and planters.
Learn how to make your own pressed flowers in a homemade flower press; create beautifully scented lavender wands or lavender fans and serve up lavender recipes; learn how to dry flowers in a variety of ways; dry hydrangeas and make a hydrangea wreath; learn more about harvesting and preserving homegrown herbs.
Study ants in a homemade ant farm or make a habitat for a pet snail; learn how to attract butterflies to your garden and how to make butterfly food; preserve a real spider web and mount it in a picture frame; make a clothespin dragonfly, ladybug rocks or insect stick puzzles.
When is a clay pot not a clay pot? When it's a bird bath, an angel, a beehive or a turtle, or when it's transformed into a mosaic table, a gazing ball centerpiece, a gumball machine, or Potty Polly, the clay pot gardener shown above. Check out an array of clay pot characters, planters and topiaries, and projects made from clay pots that are just plain potty fun.
Check out these free projects featuring autumn leaves and scarecrows.
Learn how to collect and prepare pine cones for crafting, then turn your pine cones into beautiful wreaths, topiaries and ornaments, including pine cone elves, a mistletoe kissing ball, and miniature pine cone trees or angels.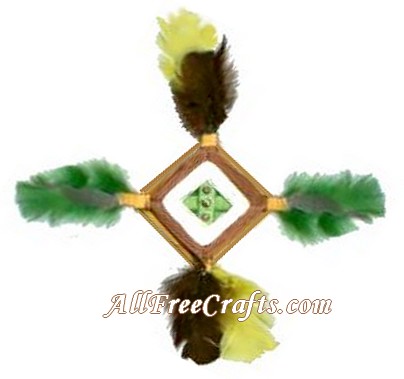 From humble natural beginnings – seashells or egg shells, sticks or branches, stones or pebbles – some enchanting crafts arise. Learn how easy it is to make a seashell shadow box, eggshell trinket box or mail organizer; painted stones or river rocks, rock turtles, Ojo de Dios, birch branch reindeer and other nature crafts built with sticks, stones or shells.