Last updated on January 26th, 2020 at 01:41 pm
Who We Are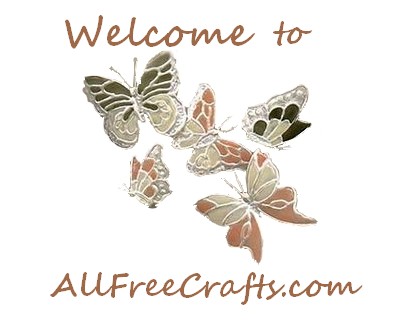 This website is part of the AFC Network which includes allfreecrafts.com, allfreeprintables.com, horses-and-ponies.com, and howtomakedo.net.
AllFreeCrafts.com, providing access to free craft projects and patterns, was launched by freelance writer Jane Lake in 2002. Other sites followed, each offering free information to visitors while covering production costs through affiliate advertising. As the internet evolved, the technology producing these sites also changed to keep pace with modern features and security requirements.
This new Privacy Policy, applicable to all sites on the AFC Network, informs you of the data collected on this website and the way it is used. Your acceptance of this policy is also part of our Terms of Service.
Web site founder Jane Lake is the craft designer, writer and editor for AllFreeCrafts and the small AFC Network of sites. You can reach her by regular mail: 6126 Third Line, Fergus, Ontario, Canada, N1M 2W5. Or by email: Editor at AllFreeCrafts.com.
What Personal Data We Collect and Why We Collect It
Visitor Information
When you visit an AFC Network site, some personal data about you is recorded, including the device model you are using, IP address, your browser and operating system.
If you register with one of our sites, you are asked contact information such as your name, e-mail address, nickname and password. Your nickname is visible to other users but your email and name (if provided) is not disclosed to other users nor will your personal information be rented or sold to anyone else.
We may email you occasionally, if necessary, with reminders, warnings, or questions about your registration. This web site does not, and never will, send out spam email of any kind. We hate spam as much as you do!
Comments
When visitors leave comments on the site we collect the information in the comments form, and also the visitor's IP address and browser user agent string to help spam detection.
An anonymized string created from your email address (also called a hash) may be provided to the Gravatar service to see if you are using it. The Gravatar service privacy policy is available here: https://automattic.com/privacy/.
After approval of your comment, your profile picture is visible to the public in the context of your comment.
Either the standard WordPress Comments or Jetpack Comments system may be used on this site. Here is how Jetpack processes comment data:
Data Used: Commenter's name, email address, and site URL (if provided), timestamp, and IP address. Additionally, a jetpack.wordpress.com IFrame receives the following data: WordPress.com blog ID attached to the site, ID of the post on which the comment is being submitted, commenter's local user ID (if available), commenter's local username (if available), commenter's site URL (if available), MD5 hash of the commenter's email address (if available), and the comment content.
Akismet (also owned by Automattic) is enabled to prevent comment spam. The following information is sent to the Akismet service for the sole purpose of spam checking: commenter's name, email address, site URL, IP address, and user agent.
Activity Tracked: The comment author's name, email address, and site URL (if provided during the comment submission) are stored in cookies. Learn more about these cookies.
Data Synced: All data and metadata (see above) associated with comments. This includes the status of the comment and, if Akismet is enabled on the site, whether or not it was classified as spam by Akismet.
Media
If you upload images to this website, you should avoid uploading images with embedded location data (EXIF GPS) included. Visitors to the website can download and extract any location data from images on the website.
Newsletter
In the past, the AFC Network offered a free newsletter for users with over 10,000 subscribers. This newsletter publication was gradually replaced by Facebook and social media updates. We may offer a new newsletter service in the future. Previous subscribers may be invited, once, to sign up for the new service. All newsletter subscribers will be able to remove themselves from our mailing list by clicking the unsubscribe link provided or by emailing:Editor at AllFreeCrafts.com. . The names or email addresses of our subscribers are not shared with anyone.
Personal Information You Disclose to Us
We collect information that you voluntarily give us via email, text, posts, messages or other communication. This may, depending on the purpose, include your name, address, contact information, passwords, password hints, payment information, security information and other data.
Information that you submit to us is kept for the time necessary for your request(s) and for adequate business record keeping.
All personal information that you provide must be true, complete and accurate and you must notify us of any changes to such personal information.
Payment Data
If we do directly sell you an item then we collect information for payment such as your credit card or account number. All such data is stored by our payment processor and you should review its privacy policies and contact the payment processor directly with any questions.
You may visit the PayPal website to review its privacy policy and legal documents.
Cookies
If you leave a comment on our site you may opt-in to saving your name, email address and website in cookies. This is for convenience so that you don't have to fill in your details again to leave another comment. These cookies will last for one year.
If you have an account and log into this site, a temporary cookie determines if your browser will accept further cookies. This cookie contains no personal data and is discarded when you close your browser.
When you log in, several cookies are set to save your login and screen display choices. Login cookies last for two days, and screen options cookies last for a year. If you select "Remember Me" then your login lasts two weeks. If you log out, the login cookies are removed.
If you have admin rights to edit or publish an article, an additional cookie is saved in your browser. This includes no personal data and simply indicates the post ID of the article you just edited. It expires after 1 day.
The only personal information a cookie can contain is information you supply yourself. A cookie can't read data off your hard disk or read cookie files created by other sites. You can refuse cookies by turning them off in your browser. If you've set your browser to warn you before accepting cookies, you will receive the warning message with each cookie.
You do not need to have cookies turned on to use this site although some site functionality may be lost. A cookie consent message is shown when you first visit for you to make your choice.
Cookies & You also has useful information on this topic including how you can control or disable cookies on your device.
Embedded Content from Other Websites
Articles on this site may include embedded content (e.g. videos, images, articles, etc.). Embedded content from another website behaves exactly as if the visitor has visited the other website.
These websites may collect data about you, use cookies, embed additional third-party tracking, and monitor your interaction with that embedded content, including tracking your interaction with the embedded content if you have an account and are logged in to that website.
Analytics
Like millions of sites around the world, we use Google Analytics for an overview of visitor information, including what countries send us visitors, what search terms find us, what pages users visit and which content is most popular. This helps shape future content, both in form and substance, providing a window into what our visitors are seeking and how we can best supply it.
Please see How Google uses information from sites or apps that use our services for the type of data it collects.
WordPress.com Statistics (via JetPack)
Data Used: IP address, WordPress.com user ID (if logged in), WordPress.com username (if logged in), user agent, visiting URL, referring URL, timestamp of event, browser language, country code. Important: The site owner does not have access to any of this information via this feature. For example, a site owner can see that a specific post has 285 views, but he/she cannot see which specific users/accounts viewed that post. Stats logs — containing visitor IP addresses and WordPress.com usernames (if available) — are retained by Automattic for 28 days and are used for the sole purpose of powering this feature.
Activity Tracked: Post and page views, video plays (if videos are hosted by WordPress.com), outbound link clicks, referring URLs and search engine terms, and country. When this module is enabled, Jetpack also tracks performance on each page load that includes the JavaScript file used for tracking stats. This is exclusively for aggregate performance tracking across Jetpack sites in order to make sure that our plugin and code is not causing performance issues. This includes the tracking of page load times and resource loading duration (image files, JavaScript files, CSS files, etc.). The site owner has the ability to force this feature to honor DNT settings of visitors. By default, DNT is currently not honored.
Activity of Registered Users
Data Used: To deliver this functionality and record activities around site management, the following information is captured: user email address, user role, user login, user display name, WordPress.com and local user IDs, the activity to be recorded, the WordPress.com-connected site ID of the site on which the activity takes place, the site's Jetpack version, and the timestamp of the activity. Some activities may also include the actor's IP address (login attempts, for example) and user agent.
Activity Tracked: Login attempts/actions, post and page update and publish actions, comment/pingback submission and management actions, plugin and theme management actions, widget updates, user management actions, and the modification of other various site settings and options. Retention duration of activity data depends on the site's plan and activity type. See the complete list of currently-recorded activities (along with retention information).
Data Synced (?): Successful and failed login attempts, which will include the actor's IP address and user agent.
Log Files
The web host for the AFC Network generates standard hosting log files. These log website visitor's IP address, browser type, internet provider, date and time stamps, referring/exit pages, clicks, broken links, broken images and other useful data that does not personally identify you to us. Log files are used for analyzing trends, site administration, tracking search terms, tracking visitor movements and gathering other demographic information.
Who We Share Your Data With
We will not sell, rent or disclose to outside parties the information we collect, save and except that we may share the collected information with other parties for statistics and analytics (see above) and as follows:
Advertisers: We use third-party advertising companies to serve ads when you visit our website. Third party vendors, including Google, Conversant, and Amazon, use cookies to serve ads based on a user's prior visits to your website. You can opt out of a third-party vendor's use of cookies for interest-based advertising by visiting aboutads.info.
Google: Please check the following pages to learn how Google uses your personal information and to adjust preferences for Google Ads.
Conversant Media: Conversant may monitor certain pages of our website for the purpose of reporting website traffic, statistics, advertisement 'click-throughs', and/or other activities. Where authorized by us, Conversant may use cookies, web beacons, and/or other monitoring technologies to compile anonymous statistics about our website visitors. No personally identifiable information is collected by or transferred to any party other than the Advertiser. For more information about how the information is collected and used by Conversant, please see Conversant's privacy policy
Amazon: The owner of this web site is a participant in the Amazon Services LLC Associates Program, an affiliate advertising program designed to provide a means for sites to earn advertising fees by advertising and linking to Amazon.
Legal Obligations: We may share the collected information where required by law specifically in response to a demand from government authorities where such demand meets the legal requirements.
Business Transactions: Pertinent data may be shared in connection with, or during negotiations of, any merger, sale of company assets, financing or acquisition, or in any other situation where Personal Information may be disclosed or transferred as one of our business assets.
All administrative service providers that we use must have the same level of privacy protection as we have and therefore we expect your information to be handled with the same level of care.
How Long We Retain Your Data
We keep your information for as long as necessary to fulfill the purposes outlined in this privacy policy unless otherwise required by law.
If you leave a comment, the comment and its metadata are retained indefinitely. This is so we can recognize and approve any follow-up comments automatically instead of holding them in a moderation queue.
For users that register on our website, we also store the personal information they provide in their user profile. All users can see, edit, or delete their personal information at any time (except they cannot change their username). Website administrators can also see and edit that information.
Analytic data such as log files may be retained for up to one year while customer purchase records are kept for ten years to comply with tax law and our own accounting requirements.
What Rights You Have Over Your Data
If you have an account on this site, or have left comments, you can request to receive an exported file of the personal data we hold about you, including any data you have provided to us. You can also request that we erase any personal data we hold about you. This does not include any data we are obliged to keep for administrative, legal, or security purposes.
Where We Send Your Data
Visitor comments may be checked through an automated spam detection service as detailed above in the JetPack comments section of this privacy policy.
Our web site is hosted by HostNexus.com on a web server that is located in the United States.
Our web site files and database are backed up to a maximum of three daily backups that are securely stored on Dropbox.com. Unless you have an account with Dropbox then they do not have and therefore cannot delete any personal information about you.
Security
We take website security seriously and that includes any data collected as described in this policy. Our website is continuously protected by Securi Security which scans and protects our files and data base from hacking, malware and malicious attacks. Our web host, HostNexus.com, also incorporates top-notch security and specializes in hosting safe and secure websites.
A Personal Note
As the founder, owner, craft designer, editor and general dogsbody for the small AFC Network, I hope you enjoy your visit to my web site.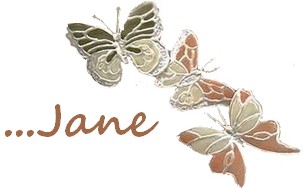 It's been a labor of love for over twenty years, and the magic, for me, is that new generations of readers are still enjoying the free crafts that I produce.
The door is open, the coffee is on, and I am pleased to welcome you here!