Last updated on December 25th, 2015 at 11:17 pm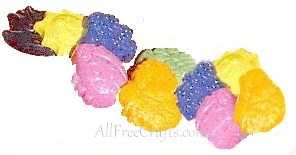 PinDon't throw away that box of broken wax crayons – recycle them into molded or cookie cutter crayons in brand new colors and shapes, or make yourself some Recycled Wax Fire Starters.
Caution: Because wax must be melted at a high temperature, and wax is highly flammable, this is not a suitable activity for children. Never leave hot wax unattended and take all appropriate safety precautions to prevent fire or accidents.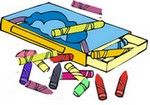 General Instructions:
Remove all labels and paper stickers from your crayons.
For molded crayons in bright, distinct colors, break the crayons into small pieces and sort in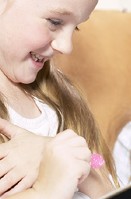 to separate color families (pale and dark yellow, light and dark blue, pink and red, etc). Yes, the kids can safely help with this step!
Line your work surface with tin foil or wax paper before pouring the melted wax for easier cleanup of spills or drips.
Stovetop Method
You Will Need:
wax crayon stubs
tin cans or glass jars
saucepan
wooden skewers or kebab sticks for stirring
boiling water
candy mold, mini muffin tin or silicone ice cube tray
What You Do:
Place each separate group of colored crayons into a small jar or tin can.
Partially fill a saucepan with water and bring it to a boil. Reduce heat to medium. Place jars or cans containing the crayons into the water. Stir melting wax with wooden skewers to blend together the different shades of color in each container.
Pour melted wax into candy molds, mini muffin trays or silicone ice cube trays and let cool.
When molded crayons have set completely, pop them out of the molds. Your brand new crayons are now ready to use.
Recycled Crayons – Oven Method
You Will Need:
wax crayon stubs
mini muffin tin or mini tart pan
optional: waxed paper muffin cups
What You Do:
Fill each section of the muffin tin with broken crayons. For party favors, line each segment of the pan with waxed paper muffin cups and fill those with broken crayons.
Place pan in a 300° oven until wax melts. Watch carefully during this process and do not leave the kitchen. It won't take long. Remove from oven as soon as the wax has melted. Let the molded crayons cool until set.
Tips and Variations
If you're in a hurry, pop the pan of molded crayons into the fridge or freezer for ten or fifteen minutes to finish cooling.
For multi-colored crayons using the oven method, place two or three crayon stubs of the same color close together in each muffin cup, then two of three of another color on top or beside them. The aim is to create bright colored spotches, rather than a muddied combination.
For multi-colored crayons using the stovetop method, partially fill each mold with one color and top with another.
Recycled Cookie Cutter Crayons or Candles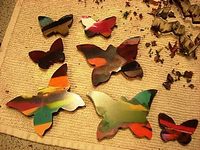 Pin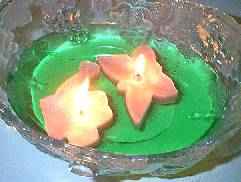 PinDanny Seo has an interesting project for Cookie Cutter Crayons on her green blog, that reminds me of our Floating Cookie Cutter Candles.
Danny melted crayon stubs in an old baking tin in the oven. She let the resulting rainbow-hued wax sheet cool enough to pop out of the tin, then cut it into butterfly shapes with a cookie cutter. Beautiful!
We also used butterfly cookie cutters to make the Floating Cookie Cutter Candles from wax candle stubs (shown at right).
Recycled Crayon Fire Starters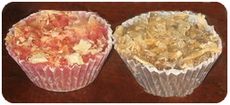 PinHere's another wonderful way to reuse old, broken crayons – turn them into Recycled Wax Fire Starters. My local thrift store makes and sells these as a fundraiser. The fire starters sell quickly, because they make such a great homemade gift.
Essentially, all you do is fill waxed paper muffin cups with wood shavings (and maybe a little dryer lint as well) then cover with melted wax.
If you're making these for yourself, and don't need them to look quite so pretty, use the same method to fill each segment of a cardboard egg carton. This is a great idea for your next camping trip – just break off one fire starter for each camp fire!