Last updated on March 21st, 2023 at 11:59 pm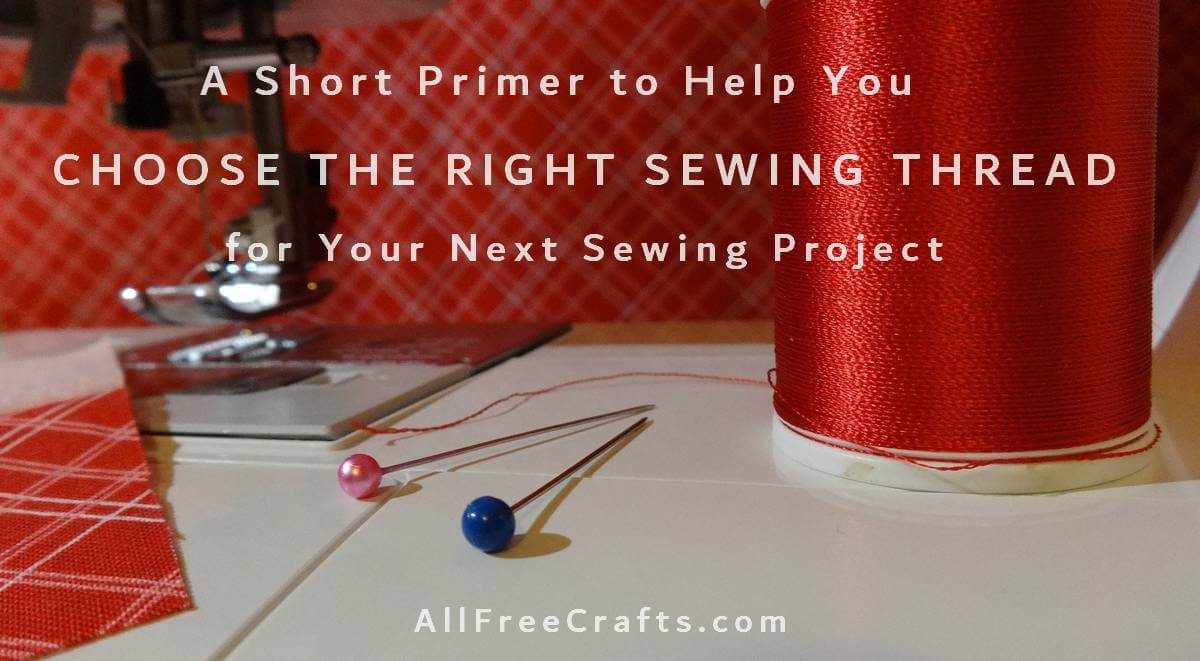 How Do You Know If You're Using The Right Sewing Machine Thread?
By Sarah J Doyle
Here's how to choose the right sewing thread for your next sewing project!
Thread type is chosen for its compatibility with the fabric's structure and fiber content as well as the type of project being worked on.
There are many types of threads – carpet thread, darning thread, embroidery thread, crochet thread, basting thread, and buttonhole twist etc. This short primer deals only with threads primarily used with most projects done on a sewing machine.
The following chart shows various types of sewing thread and their usage. Where size numbers apply, the higher the number, the finer the thread – the median size is 50. Where letters indicate the size, A is fine and D is heavy.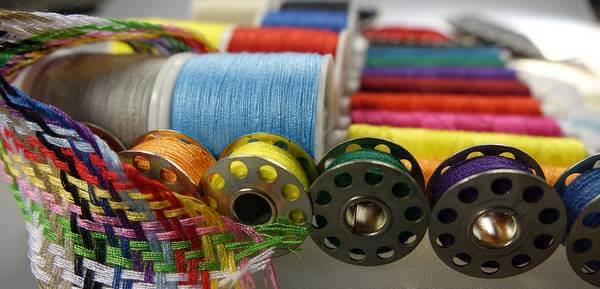 GENERAL PURPOSE THREADS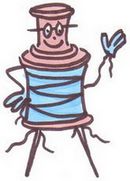 COTTON: A medium thickness (size 50) is available in a wide range of colors, and is used for sewing on light and medium weight cottons, rayons and linens. Cotton thread is usually mercerized, a finishing process that makes it smooth and lustrous while also helping it dye better. The lack of "give" in cotton thread makes it unwise for knits or other stretchy fabrics as the stitches tend to pop.
SILK: A fine (size A) strong thread for sewing on silk and wool. Its fineness makes it ideal for basting all fabric types as it doesn't leave holes from stitching or imprints after pressing. Because of its elasticity, silk is also suitable for sewing any type of knit. Silk thread is recommended for tailoring because it can be molded along with the fabric in shaped areas.
NYLON: A fine (size A) strong thread for sewing light to medium weight synthetics. This is especially suited to nylon tricot.
POLYESTER: An all-purpose weight (approximately size 50) is suitable for sewing on most fabrics, and recommended for woven synthetics; it's also used for knits and other stretch fabrics of any fiber. Most polyester threads have a wax or silicone finish which helps them slip through fabric with minimum friction.
COTTON-WRAPPED POLYESTER: An all-purpose weight (approximately size 50) for sewing on knits or wovens of synthetic or natural fibers or blends. The polyester core gives this type of thread strength and elasticity, the cotton wrapping gives it a tough, heat resistant surface.
HEAVY DUTY THREADS

COTTON; POLYESTER; COTTON-WRAPPED POLYESTER: These are coarse threads (approximately size 40) used where extra strength is required for sewing of heavy vinyl, coating or upholstery fabrics.
Regardless of the project you will be working on, it is very important to purchase a good quality thread.
Remember that "5 spools of thread for a buck" is not a bargain. The fibers of "bargain" thread split easily while sewing and can cause knotting, breakage, and a build-up of lint in the bobbin area and along the thread line.
If you hold a length of the bargain thread up to a light you can readily see the frayed edges and roughness of the thread.
When buying thread for your project, select thread one shade darker than the fabric for it to blend in harmoniously. If the fabric is a plaid or multi-color print, select that color that is most dominant.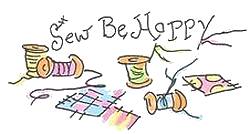 Now you're ready to choose the right sewing thread, but do you know what sewing machine needle to use?
We have you covered! See How to Choose the Right Sewing Machine Needle for a great primer on sewing machine needles.
About the author: Sarah J. Doyle is author of over 25 sewing, craft and how-to books, as well as author of online pattern making, sewing and craft classes. Visit LearnHowtoSew.com for more tips and how-to information on sewing and crafting. Copyright 2004-2023 Sarah J. Doyle. All Rights Reserved.