Last updated on July 8th, 2023 at 11:35 pm

How to Make Hummingbird Food from Sugar and Water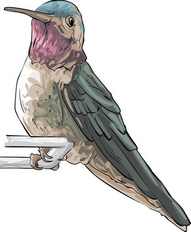 by Jane Lake
Bee balm, hollyhock, hibiscus, trumpet honeysuckle, clematis, impatiens, phlox, purple coneflower, roses, cosmos and fuchsias are some of the common flowers that will attract hummingbirds to your garden. But hanging a hummingbird feeder where you can easily see it is probably the best way to observe the hummingbirds in action.
There's no need to buy expensive nectar – feed the hummingbirds by making your own syrup from the recipe shown here.
Homemade Hummingbird Food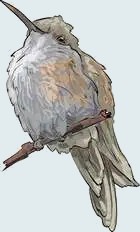 1 part sugar/4 parts water
Boil the water first, then measure and add sugar, at the rate of 1/4 cup of sugar to 1 cup of water.
Let cool and store excess in refrigerator until ready to use.
Do not add food coloring, honey (which ferments), or artificial sweetener, which has no nutritional value.
Cleaning
You should clean your feeder at least once a week, more often if the water gets cloudy.
According to the National Audubon Society, cleaning should be done by rinsing with one part white vinegar to four parts water. If the feeder is dirty, try adding a few grains of dry rice to the vinegar solution to help scrub it clean. Follow the vinegar wash by rinsing three times with clear, warm water before refilling with sugar solution.
If mold develops, you will need to soak the feeder in a 10% bleach solution (1 part bleach to 10 parts water) until the mold is gone. A small bottle brush can be handy to scrub crevices. Once the feeder is clean again, rinse it thoroughly, multiple times, removing all traces of bleach.
How to Make Hummingbird Food – Video
For visual instructions, watch a one-minute video on making homemade nectar.
Keep it Cool
One interesting tip: freeze leftover hummingbird nectar in ice cube trays; just melt the cubes and bring the nectar close to room temperature for use.
During a heat wave, try popping a few nectar ice cubes directly into your usual feeder; like you, the hummers will appreciate a refreshing cool drink on a hot summer day.
Provide a shallow bird bath, filled with fresh water, near your hummingbird feeders. The hummers will drink the water when thirsty and may take a cooling bath on a hot day.
How to Make an Ant Moat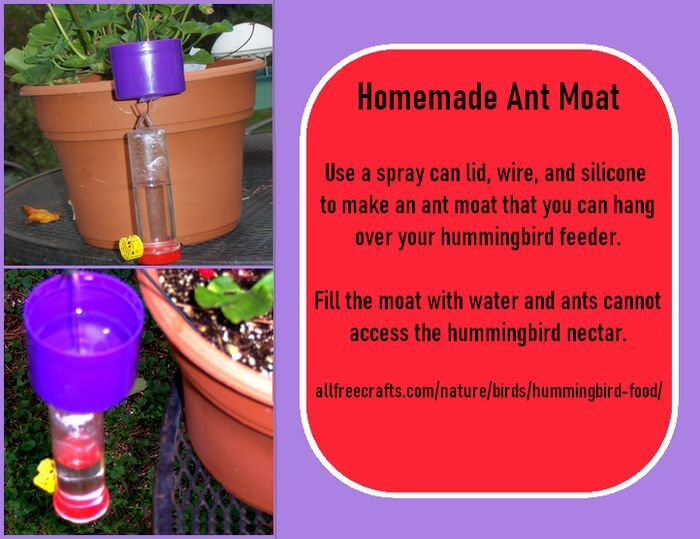 If ants are a problem at your feeder, make a homemade ant moat to keep them away.
You'll need a spray can cap, wire, and silicone caulking or hot glue. Simply drill or pierce a tiny hole in the middle of the cap, just large enough for the wire. Bend a hook on both ends of the wire and caulk around the hole to seal.
Hang the moat, filled with water, right over the feeder; this prevents ants from getting into your hummingbird food. Top up water as needed to keep the ants away.
Placement of Hummingbird Feeders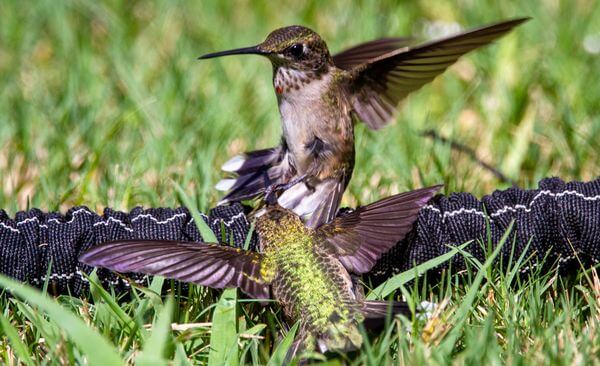 Since hummingbirds are territorial, consider hanging two, or more, feeders – at least one in the back yard and one in the front, thus accommodating as many hummingbirds as you can. Juvenile hummingbirds will fight incessantly over territory, a fascinating battle royal to watch, but you can encourage a more friendly hummingbird community by increasing the number of feeders.
Hanging the feeders in a shady spot discourages fermentation and nectar spoilage. I hang mine under the house eaves because of the shade but also because I can more easily enjoy a close-up view of the hummers as they come to visit.
AllFreeCrafts is reader supported! Many craft supplies are readily available at local dollar or thrift stores. Try there first! However, if you purchase from an affiliate link on this site, I earn a small commission at no extra cost to you which keeps this site up and running. Thank you!
Make Your Own Hummingbird Feeders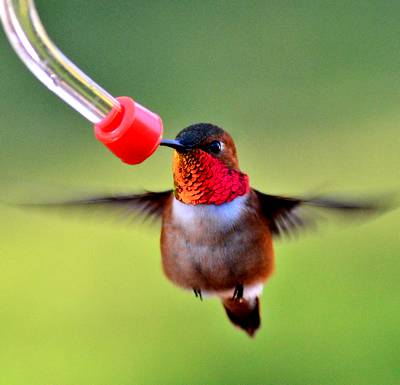 Make a Bottle Feeder
Recycle narrow-necked glass bottles to make your own hummingbird feeders with handy feeder tubes like those shown above from Amazon.
I've seen pretty wine bottles, painted with flowers, made into feeders with these tubes.
Simply wind craft wire, with beads, if desired, around the bottles, creating a wire hanger at the bottle bottom. Add nectar then insert a feeding tube and hang upside down. Your homemade feeder is now ready for visitors.
Hummingbird Books and Bookmarks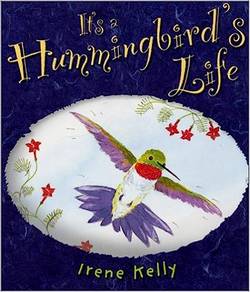 It's a Hummingbird's Life (Amazon)
Heart-warming story of the author's adoption of Squeak, a hummingbird rescued from killer frost.
Squeak lives in her sun room until spring, while the author photographs and records what it's like to interact with "a living jewel among the flowers".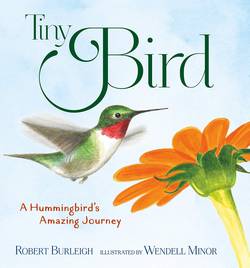 Tiny Bird by Robert Burleigh (Amazon)
For readers aged 5 to 9 (and older people, like me), this beautifully illustrated and informative book celebrates the amazing annual migration of small but mighty hummingbirds.
Bookmarks: For the hummingbird fan: free printable Hummingbird Bookmarks with sketched pictures.
Hummingbird News
Migration Maps
Hummingbird Migration Map
Track the migration of ruby-throated hummingbirds in North America; add your own first sighting of the season.
World Of Hummingbirds Map
Tracking hummingbirds around the world.
Avian Flu – Are Hummingbirds Affected?
Avian flu is taking a heavy toll throughout North America, with many municipalities advising the removal of backyard bird feeders. Avian flu is highly contagious and has killed millions of wild birds, as well as infecting backyard chicken flocks and poultry farms. While waterfowl, raptors and scavenging birds such as gulls seem particularly vulnerable, song birds aren't as widely affected. Follow advice for your location from local birding experts and government agencies. For British Columbia, Canada, see this article on "removing bird feeders and baths during avian flu."
"Sick birds may appear lethargic, unusually 'fluffed up,' have nasal discharge, or have excessively watery eyes or swelling of the head and eyelids," according to the SPCA.
Hummingbirds are at lowest risk for Avian flu because their feeders are species-specific. If you offer a feeder, however, please be vigilant about changing the nectar and cleaning the feeder regularly (as described above) to eliminate fungal infections.
Wing Beat and Senses


The wing beat rate of hummingbirds varies by species, with the Ruby-Throated Hummingbird averaging a wing beat of about 53 per second, seen by the human eye as a blur. The wings move in a figure eight pattern to produce the gravity-defying hover effect for which hummers are famous.

Hummingbirds cannot smell and depend on eyesight to find flowers and food. Inexpensive red hummingbird feeders are readily available and attract the busy little birds without the need for coloring the food; this easy food source will keep them coming throughout the day.