Last updated on December 31st, 2022 at 01:54 am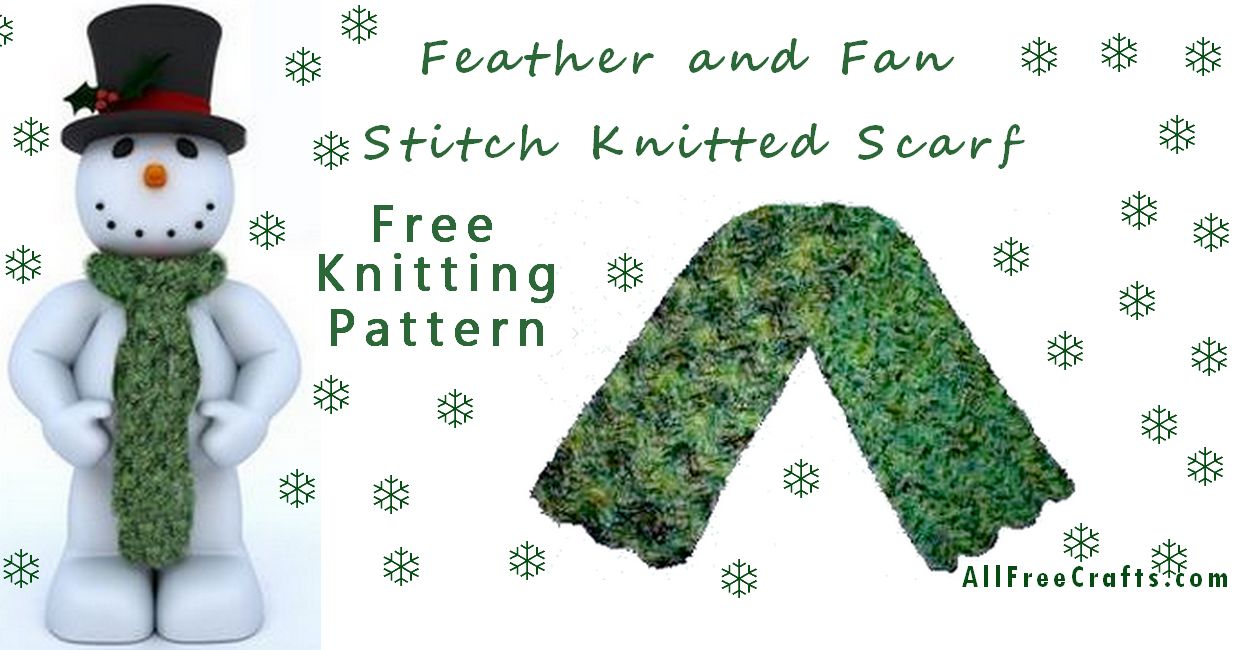 Learn how to make a scarf from a skein of light cashmere yarn and this easy feather-and-fan stitch pattern.
For a larger pattern in the same stitch, see the free knitting pattern for a Feather and Fan Stitch Knitted Baby Blanket or design your own knitting pattern using feather and fan stitch.
Free Feather and Fan Knitted Scarf Pattern
designed by Wendy D. Johnson
This pretty scarf is worked on US7 needle, in hand painted cashmere yarn (a light worsted) from Danette Taylor Designs.
Note: For this scarf, I used 400 yards of a light worsted weight hand painted cashmere and my resulting scarf was 55″ long.
Pattern Instructions:
Cast on 58 stitches.
Rows 1, 2, & 4: Knit.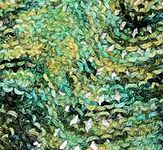 Row 3: Knit 2, (knit 2 tog) 3 times, (yo, k1) 6 times, (knit 2 tog) 6 times, (yo, k1) 6 times, (knit 2 tog) 6 times, (yo, k1) 6 times, (knit 2 tog) 3 times, knit 2.
Repeat these four rows until the scarf is as long as you want, or until you run out of yarn.
AllFreeCrafts is reader supported! Many craft supplies are readily available at local dollar or thrift stores. Try there first! However, if you purchase from an affiliate link on this site, I earn a small commission at no extra cost to you which keeps this site up and running. Thank you!
Contributing Knitting designer Wendy D. Johnson is also the popular author of Wendy Knits Lace: Essential Techniques and Patterns for Irresistible Everyday Lace, Wendy Knits: Adventures with Two Needles and an Attitude, and Socks from the Toe Up: Essential Techniques and Patterns from Wendy Knits.
Copyright © 2003-2022 Wendy D. Johnson – Permission to redistribute for non-commercial use is granted provided that this copyright notice is included.
Variations on a Theme: Winter Knitting Patterns