Last updated on August 19th, 2014 at 07:40 pm
Here's a simple Halloween art project that you can do with your preschool children or the kindergarten crowd.
By Jane Lake
You will need:
orange and black (or yellow) construction paper
small scraps of green paper
scissors
glue sticks
Craft Instructions:
Simply cut pumpkin shapes from the orange paper, and black triangles, circles and semi-circles or smiling mouth shapes from the black cons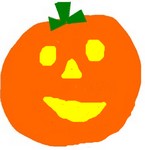 truction paper. Cut stem shapes and leaf shapes from the green paper.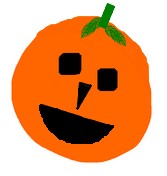 PinIf your children are old enough to use safety scissors, encourage them to cut their own shapes.
Sit with the children and show them how the different shapes can be used to make different faces on the pumpkins.
Hand over the glue sticks and let your kids make you some bright Halloween decorations for your fridge or windows.