Decal or Sticker Decorated Bottle
By Jane Lake
The decals and stickers now available in craft stores, and sometimes dollar stores, come in an astonishing array of themes. You should be able to choose one to suit almost any decorative jar idea.
Here, we used a recycled olive oil bottle to contain rose water toner, but it would work equally well for herbal vinegars or oils.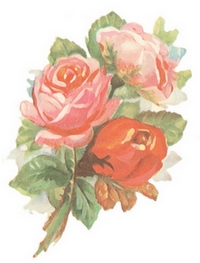 Pin
The lid is decorated too, with raffia and rickrack, which gives the bottle just that little bit extra that is so important in homemade gift giving. Who would ever guess that this pretty jar gift idea began with a plain glass bottle rescued from the recycle bin?
Craft Supplies:[xyz-ihs snippet="AFCembed"]
Olive oil bottle or similar
raffia
floral or herbal stickers
tacky glue
gold rick rack or thin ribbon(optional)
Craft Project Instructions:
Wash the bottle thoroughly with dish washing liquid to eliminate oil or any oily residue. Glue short lengths of raffia across the top of the bottle cap, bending the ends of the raffia down over the sides of the bottle cap. Glue longer raffia lengths around the sides of the bottle cap, over top of the raffia ends that you have folded down from the top. Let dry. If desired, embellish with rick rack or ribbon.
Stick on floral or herbal stickers to coordinate with the jar contents. If desired, glue gold rick rack or ribbon at the bottom of the bottle.
Tie several strands of raffia around the bottle neck and form a raffia bow. You could tie on a gift tag at this point as well.
These pretty bottles make nice gifts, especially when filled with homemade lavender water, facial toners or other homemade spa concoctions.