Last updated on September 30th, 2021 at 08:14 pm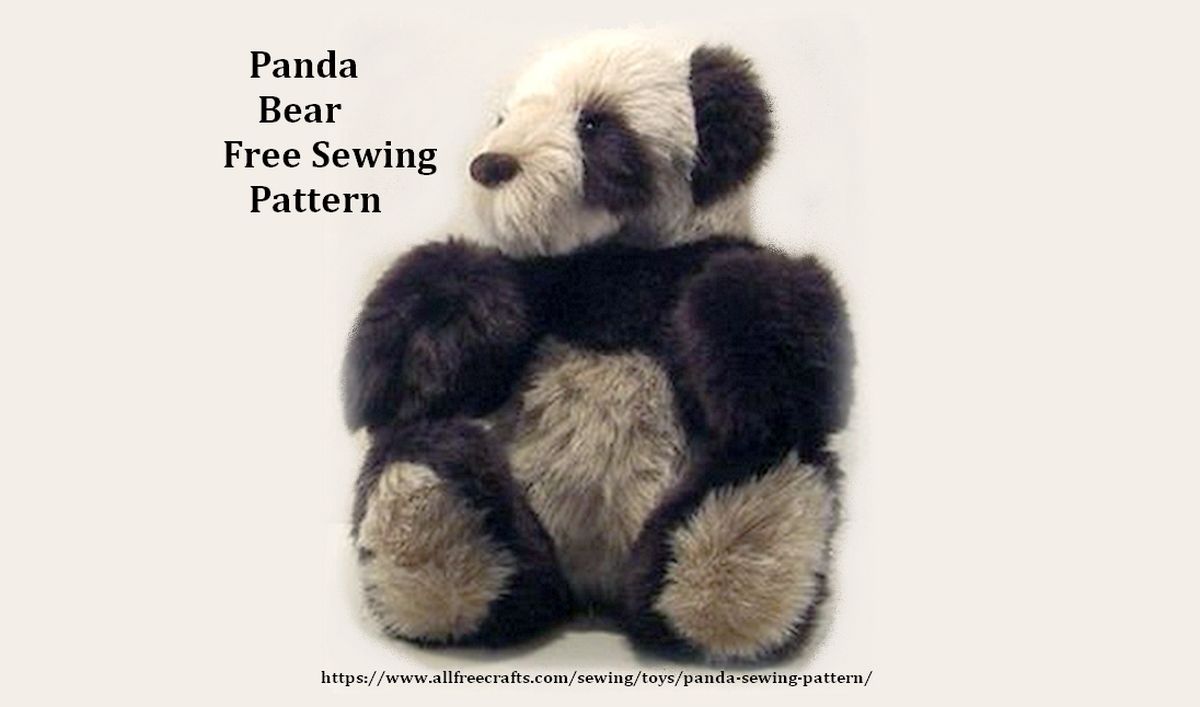 Free Panda Teddy Bear Sewing Pattern
The panda shown here isn't finished – he needs quite a bit of needlesculpting on his muzzle, though if you make him in a shorter-pile fabric he won't need it.
The Panda Pattern
For the record, pandas are not bears. In teddy bear taxonomy, however, they are, and in fact are often no different from other teddies except for their coloration. This panda pattern attempts to be a little more panda-ish, though it's an old pattern and I think I could get quite a bit closer today.
Print the following pattern pieces at 72 dpi (7 x 8″) for the original scale:
Panda Body Pattern
Panda Arms and Legs Pattern
Panda Head Pattern
The arms are sewn with no paw pads, because (don't laugh) I hadn't yet physically seen a bear with arms in this pose, and didn't realize they were supposed to have them. It's much easier to sew this way, I have to say. If you want to insert them, you should probably extend the end of the paw a bit to accommodate them.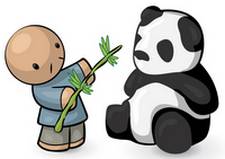 The neck joint is like Teddy Wolf's, in that instead of gathering the neck edge, you'll sew in a circle of fabric (1-1/8″, for a 1″ disc) to the top of the body and the bottom of the neck. Aside from that, he's a pretty conventional teddy bear.
AllFreeCrafts is reader supported! Many craft supplies are readily available at local dollar or thrift stores. Try there first! However, if you purchase from an affiliate link on this site, I earn a small commission at no extra cost to you which keeps this site up and running. Thank you!
General Instructions
A general knowledge of teddy-bear making is assumed, but if you are just starting to make your own teddy bears, then you can find construction instructions in many teddy bear making books at the library. One such book to try is 101 Bears to Make by Nancy Tillberg.
And here's beginner-friendly bear instructions on video: