Last updated on December 28th, 2021 at 01:41 am
Here is a great winter nature craft that's as simple as gathering natural bits and pieces when you are out for a walk then preserving them in ice to make ornaments.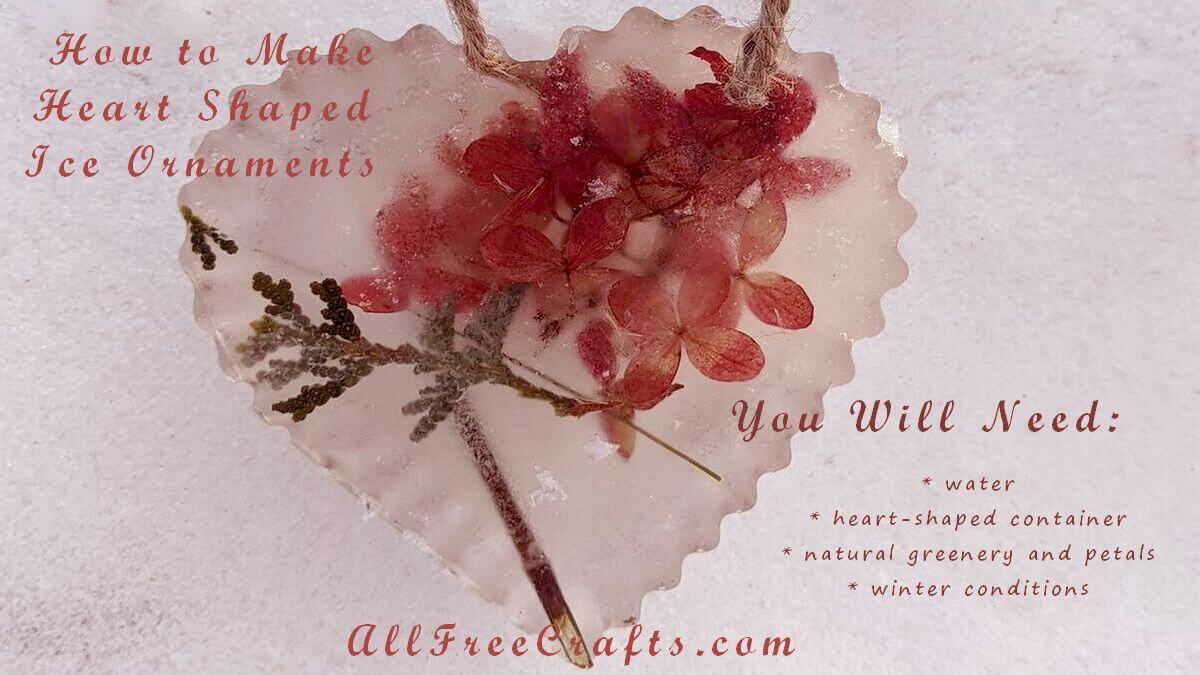 How to Make Ice Ornaments from Natural Materials
My fascination with natural ice ornaments began with a community Facebook post. People were finding these little biodegradable treasures on trails or during neighbourhood walks and each discovery brought a moment of joy to the day.
Parents were also sharing this winter craft project with their children. Think tiny twigs or pine cones, rose hips, leaves, or berries for color, small slips of red dogwood stems, acorns, nuts or even small stones or shells.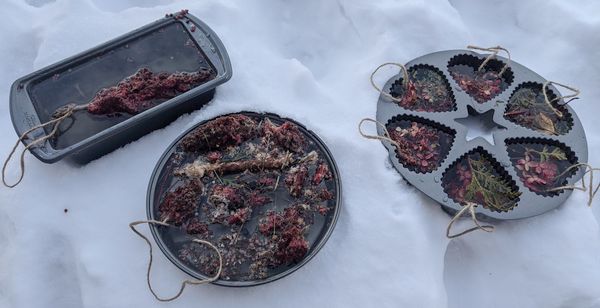 The beautiful heart shaped ice ornament shown above was made by a local family. They used a cake pan with six serrated heart shapes to make a selection of ice ornaments (perfect for Valentine's Day hearts and crafts if the winter weather holds)! A loaf pan and pie plate were also used for larger ice ornaments.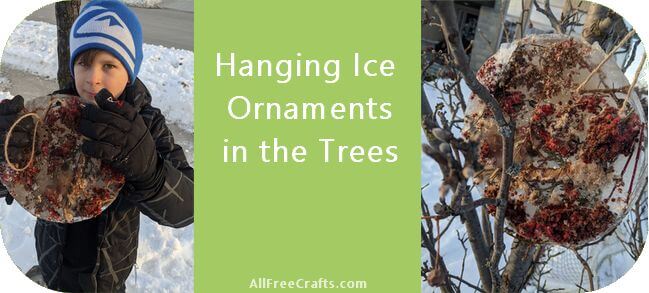 Make Your Own Ice Ornaments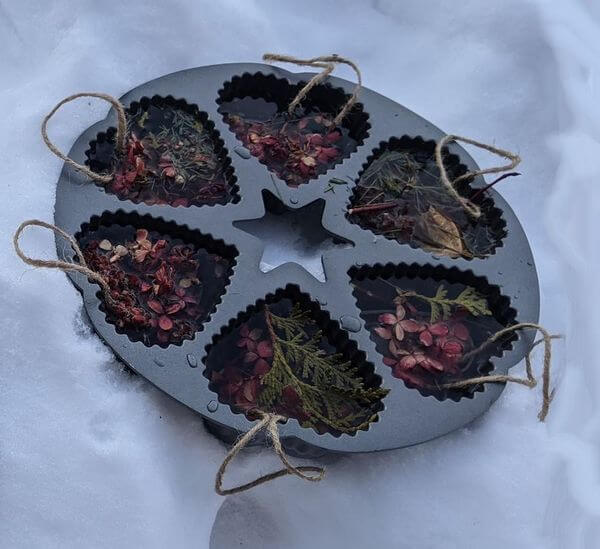 This is a nature craft that is super easy yet very satisfying.
To get started, you will need:
small pieces of all natural, biodegradable materials
containers suitable for holding water until it freezes
biodegradable twine (jute, sisal, cotton, hemp or paper)
scissors
winter conditions
Instructions:
Go for a nature walk, keeping an eye open for little natural treasures to include in your ice ornaments.
Arrange the materials in your choice of containers. Lightweight items will float around a bit in the water, like a slow-moving kaleidoscope, so don't stress about this stage too much.
Cut and knot a loop of twine for each ornament then submerge the knotted end into the water.
Place the containers outside until they freeze. The time required will vary depending on how large your containers are but most ornaments will freeze completely if you leave them outside overnight.
Bring the frozen containers inside and partially submerge them in a sink of warm water for a short time. Do not allow the water to overflow the top of the ornaments.
As soon as the ornaments are melted enough to release from their containers, take them outside and hang them up.
Look at the joy on the faces of these boys with their heart-shaped ice ornaments now hanging in the trees!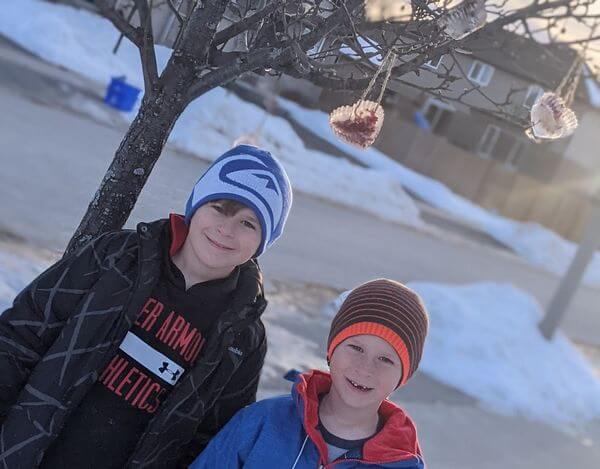 These natural ornaments look lovely hanging in front yards from fences, trees or shepherd hooks, or left as a surprise for passersby on local trails and walkways. Spread the joy!