Last updated on February 25th, 2021 at 10:27 am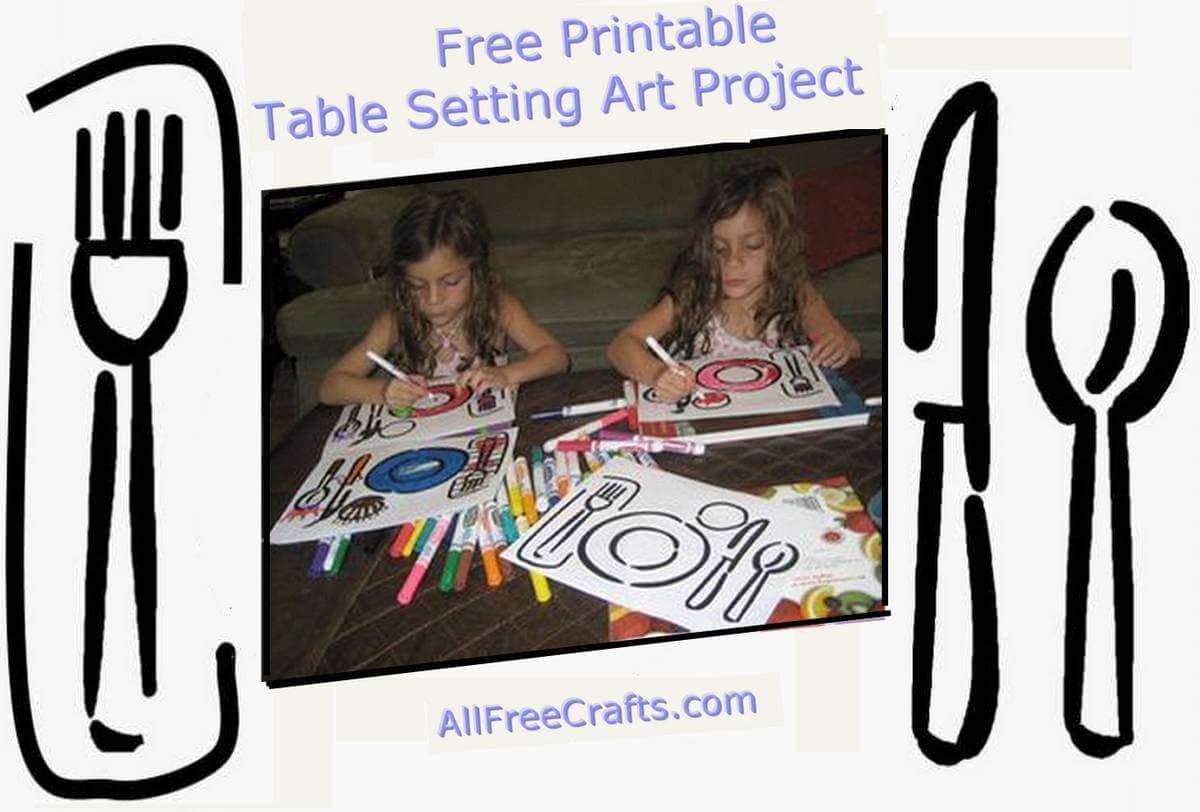 Here's a free art project that doubles as a lesson on how to set the table.
It also includes a free printable table setting placemat for your kids to color.
Contributed by FlipFlops and Applesauce
When we were kids, my little sister, Ellen, made up a story about the silverware on a place setting. She said the fork was an imprisoned princess, separated from her prince (the spoon) by an alligator-infested swamp (the plate) and a mean soldier (the knife.) It always reminded us where to put the fork, knife and spoon when we were setting the dinner table.
I told my girls the story and they loved it. I printed out a picture of a simple place setting and illustrated the story. Then they got to work coloring their own princess placemats to use at our next meal.
You can do the same thing – just print the placemat page and tell your kids the place setting story.
Table Setting Placemat to Color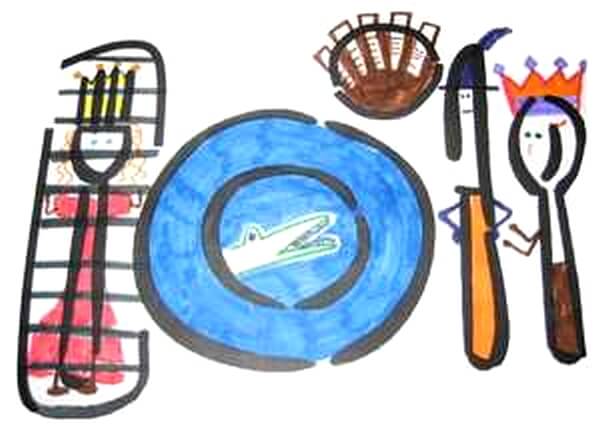 The image will usually print out at a suitable size but, if necessary, use your Paint program or your printer options to adjust the size. Print out the picture as large as you can on a single sheet of computer paper.
Give the kids some colorful markers and let them color in the story as they see and imagine it. Encourage them to talk about their story ideas.
If desired, you could laminate the colored placemats to use over and over again.
The girls from FlipFlops and Applesauce also enjoy creating stories with a homemade felt board and making paper mache flying fish from balloons and paper mache.