Last updated on September 24th, 2015 at 08:37 pm
Crocheted Magic Circle Directions
by Christen Haden of needlenoodles.com.
Christen is also the author of Creepy Cute Crochet.
Many crochet projects begin with a circle (such as our Little Ladybug pattern). The problem is that standard directions usually say to chain two, then crochet a given number of stitches in the first stitch (or for double crochet, chain four, then work as many dc in fourth chain from hook as stated in your pattern).
These methods will produce a crocheted circle, but may leave a large, unsightly hole in the center of the circle. For some patterns, especially smaller scale toys or amigurumi, this just isn't good enough.
Welcome to the better mousetrap – a magic circle, or adjustable ring, that produces a well-shaped center for your patterns, with an adjustable hole in the middle of the circle. You can tighten the yarn to whatever diameter is pleasing to you, or close it entirely.
[xyz-ihs snippet="AFCembed"]
Magic Circle / Adjustable Ring Tutorial:
Magic Circle – Step One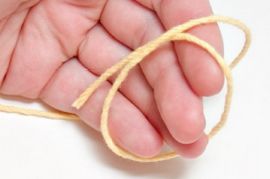 Pin
» Make a loop with the stray end under the working end of the yarn.
»With the hook, pull the working end from behind the stray end under and back up to the top. Ch 1 or otherwise start as you would with any other type of ring.
Magic Circle – Step Two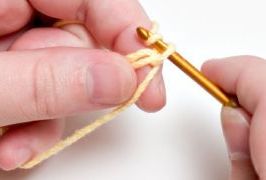 Pin
Magic Circle – Step Three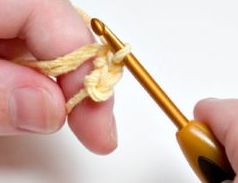 Magic Circle – Step Four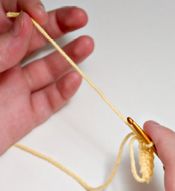 Pin
» Continue around, working as usual, with the sts worked directly over both cords.
» Once the desired number of stitches have been worked, hold work with one hand and pull the stray end taut with the other hand.
Magic Circle – Step Five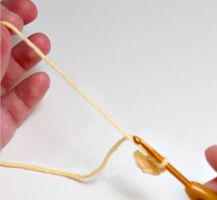 Pin
» Continue to pull the stray end until the ring is the desired size. Weave in end to keep ring from growing as piece is worked.
Published with generous permission from the author, under a Creative Commons Attribution-Share Alike 2.5 Generic license.