Last updated on December 14th, 2021 at 02:27 am
How to make a recycled paperback book Christmas tree including paper folding and video instructions.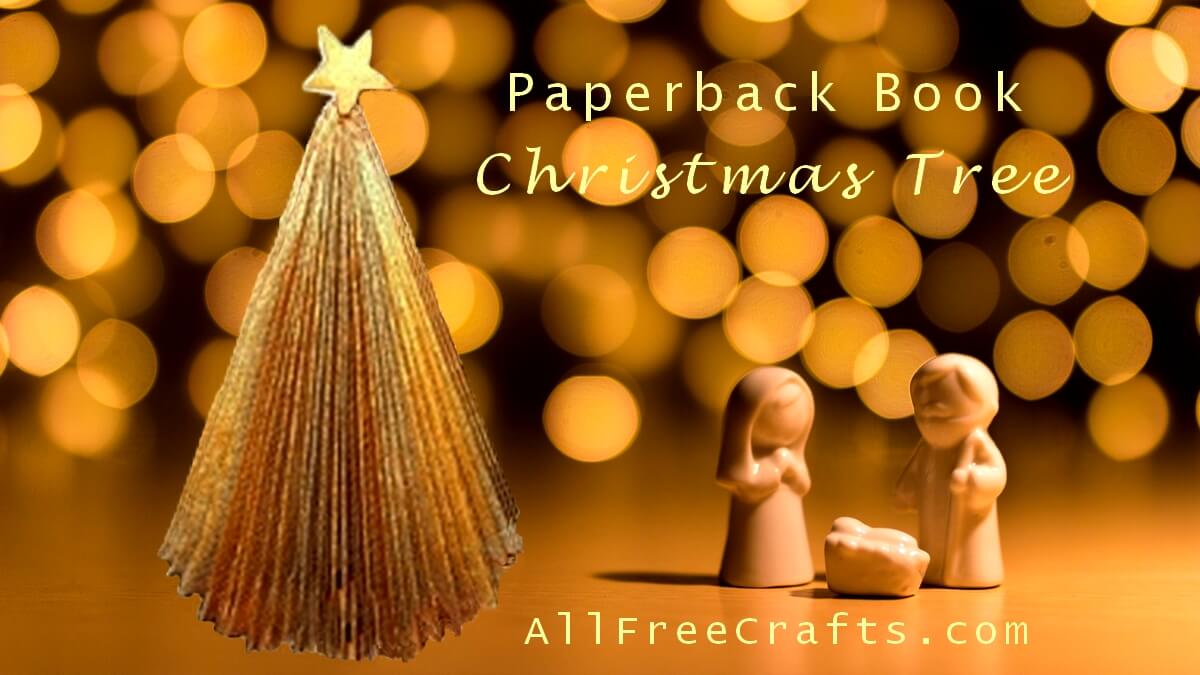 by Jane Lake
This altered book Christmas tree is very easy to make from an old paperback novel. It involves separating a paperback book into two sections and repeatedly folding all the pages to form a stand up Christmas tree shape.
Use different sizes of paperbacks to get a forest of different trees!
Update: Video instructions for folded book Christmas trees from the Chesire Public Library are at the bottom of this project page.
The method used to make this tree, and instructions on how to fold the pages, are very similar to our Paperback Snowman and Paperback Pumpkin.
Supplies:

paperback book
wooden star
gold, silver or green spray paint
utility knife or sharp paring knife
Project Instructions: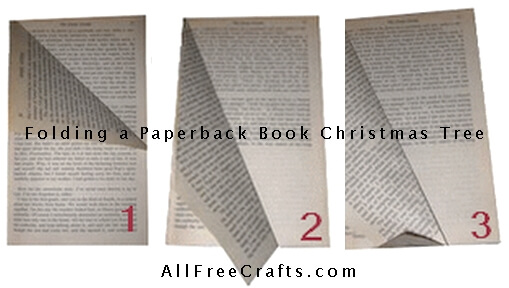 Choose a paperback book with a strong spine and remove the covers.
Slice the spine with a sharp knife to separate the first 30 pages. This will make the first half of the tree.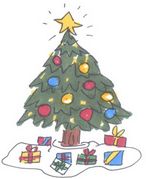 Begin folding the pages, as shown in the above photo.
Following the Photo 1, fold the top right corner toward the spine to form a right angled triangle.
Fold the triangle toward the spine again, as shown in Photo 2.
The bottom edge of the page will overhang the bottom of the book.
Fold the overhanging triangle at the bottom of the book back up to form a straight line along the the bottom of page as shown in Photo 3.
Repeat with all thirty pages and set aside.
Use the knife to slice another 30 pages from the book. Turn this section so the spine is on the right, rather than left. Repeat the steps above to create a mirror image.
Glue the two halves of the Christmas tree together and add a wooden star at the top.
Spray paint the tree all over. You may need two or three coats for complete coverage.
Variations – Add a Candlestick Stem and Ornaments to Your Paperback Tree