Last updated on December 3rd, 2021 at 12:26 am
How to make Christmas crackers with Victorian or kitchy country style.
Commercial boxes of Christmas crackers are often very pricey, but you can make your own Victorian style crackers from paper napkins and pretty embellishments. For a more country look, recycle Christmas wrapping paper or other pretty papers.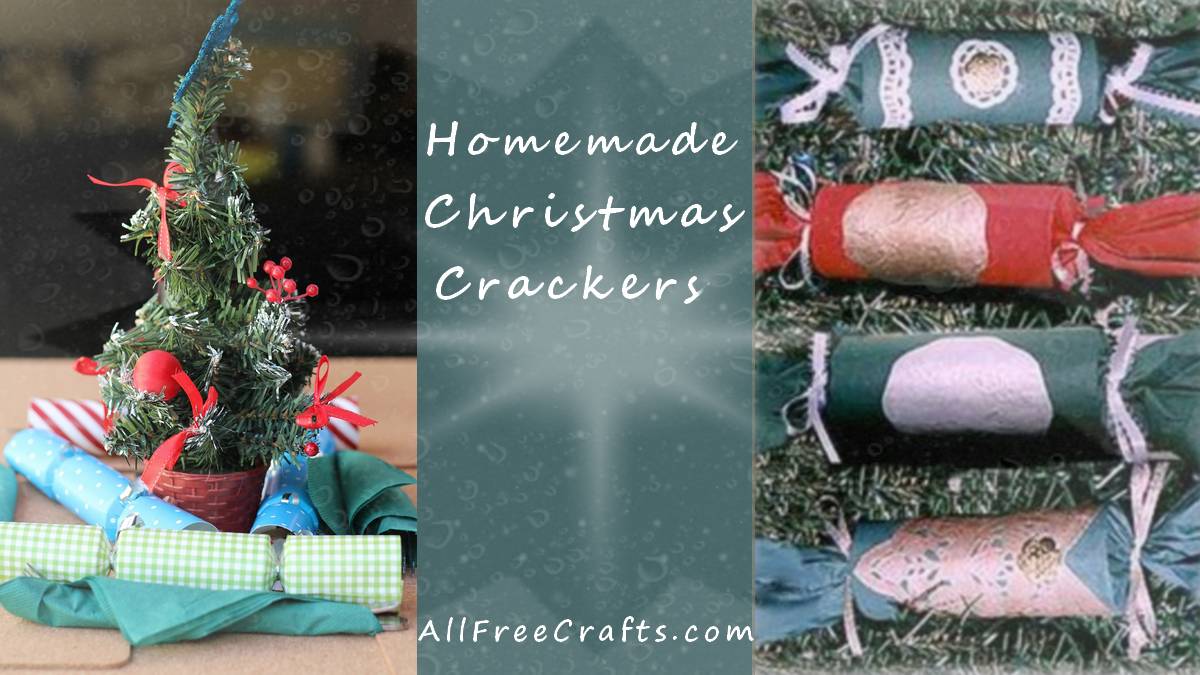 Material:
Coloured paper napkins (or recycled wrapping paper for a country look)
White paper doilies
Gold metallic paint
White pearl paint
Toilet tissue rolls or paper towel rolls cut to size
Ribbon
Cracker snap inserts (optional Amazon link)
optional small gifts
Craft glue
Pinking sheers or other decorative edge scissors

Craft Instructions:
Insert a cracker snap (if you're using one), plus a small gift into the tissue roll. Roll tissue roll inside a colored paper napkin, as shown here, and secure the end with a dot of craft glue.
Replace the paper napkin with recycled gift wrap in a country pattern for a kitchy country style. I like the gingham pattern paper but there are many options so just use whatever you have.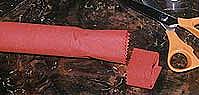 Cut each end of the roll with pinking sheers or decorative edge scissors, to a length that will keep your cracker to a total of about ten to twelve inches long. Twist the ends of the cracker gently, being careful not to tear the paper as you work. Tie a piece of ribbon around each end to secure the twist in place.

There are photos of four different crackers shown above and all are just paper doily pieces glued to the napkin.
I cut the centers from some doilies and painted them with either gold or pearl white paint and once the paint dried, I glued the pieces to the cracker. I also cut small pieces and edges from doilies to create some embellishments.
Experiment with different cutouts of paper doilies and simply glue them to the cracker.
For the country-style look, add your choice of decals or stickers.
Copyright © 1999-2021 Susan Spatone All rights reserved.