Last updated on March 4th, 2018 at 11:14 pm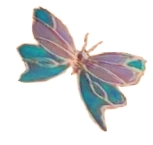 Once in a while, you come across a recycling craft idea that works so well that you're amazed when you learn about its humble origins. This is such a project.
Just as real butterflies undergo a complete metamorphosis during their lifetime, these heavenly butterflies begin life as plastic soda bottles. With a little help, those curved pieces of plastic will soon become butterfly wings. How magical is that?
Project Supplies:
Jewelery pins or magnets (optional)
White Pearl Dimensional Fabric Paint
Butterfly Pattern (children's coloring books are a good source of butterfly patterns, or print and use the butterfly templates on this page)
Gallery glass paint
Pearl Stamens for antennae
Clear plastic pop bottle
[xyz-ihs snippet="AFCembed"]
How to: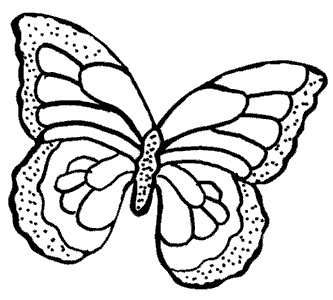 Pin
Cut a section of a plastic pop bottle or similar (large enough to fit your pattern). Using a craft knife to puncture the bottle works well and scissors will cut the plastic easily.
Place your butterfly pattern on the reverse side of the plastic (you will be able to see your pattern through the plastic). Using dimensional fabric paint, paint the outlines of the butterfly (all marked lines and fill dotted area with fabric paint). Looking at our project photos will help you understand how to proceed.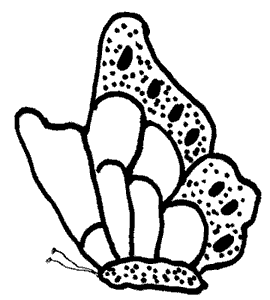 Pin
Allow the paint to dry for at least 24 hours — or be very careful if you decide to proceed without allowing the paint to dry (I'm not very patient and couldn't wait). You can easily smudge your fabric paint, so be aware!
Using your gallery glass paint (I used soft green and cream for some butterflies and a soft coral and cream for the others), fill in all the unpainted areas, using two different shades as shown in photo.
Allow this paint to dry overnight.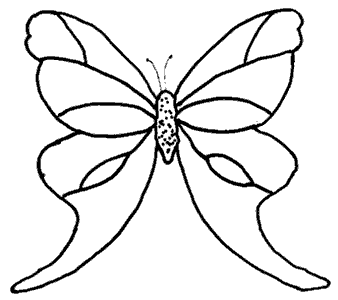 Pin
Once the paint is all dry, carefully cut out your butterflies from the plastic.
To attach stamens, simply blot a dab of fabric paint to the head area, insert your stamen and allow to dry. The fabric paint will hold it securely.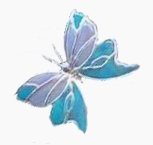 If you like, you can glue a piece of magnet to the back, a pin clip or glue a thumb tack to use as a bulletin board pin.
The photos can't show how truly beautiful these butterflies are. They really are spectacular!