Last updated on April 26th, 2023 at 02:07 am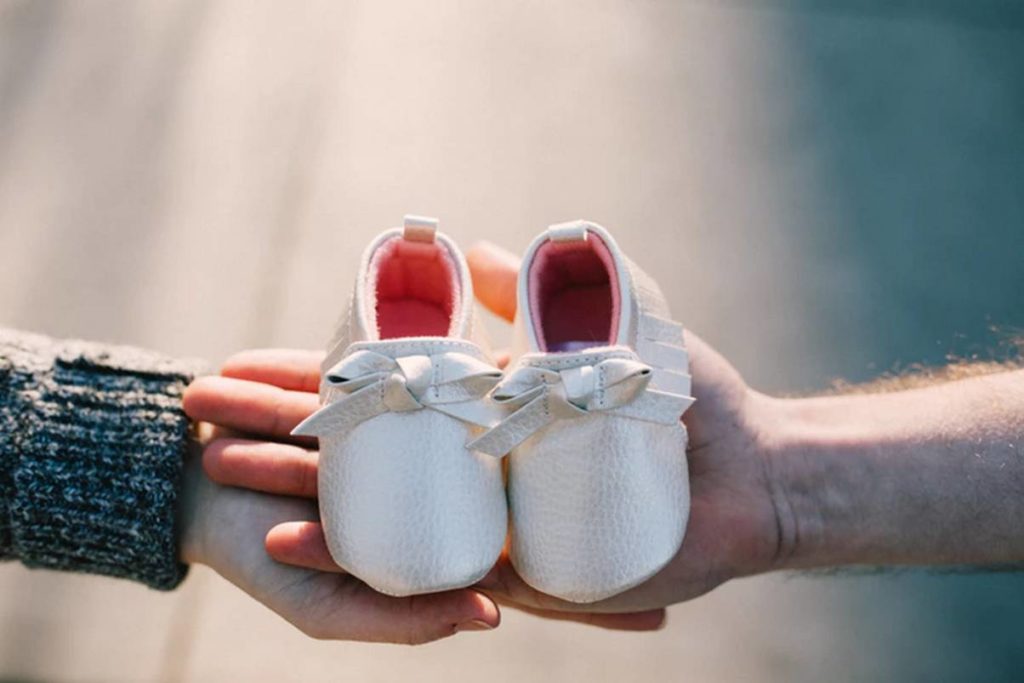 Ten Free Baby Shower Game Ideas
by Criss White
Baby shower games can turn any baby shower party into an event to remember. There are dozens of online stores that sell hundreds of baby shower games just for these events. However, below are some great ideas and suggestions for free (or almost free) baby shower games:

1) Baby shower bingo – You can design your own bingo boards using a standard word processor like Microsoft Word. First create a 5 x 5 grid. We have included some baby-related clipart on this page to get you started, but you will need at least 25 images, or more, if you like.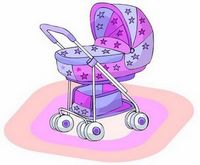 Next, surf the web for baby related images and clipart using a search engine like Google or Yahoo. Some phrases you might want to try include "baby clipart" or "pacifier pictures" or anything baby related. Save the images to your computer, then insert them into the grid and print out a differently arranged grid for each guest. This can be a time consuming event and will probably require at least an hour or two, but can be fun.

2) Baby word find – This is another game that you can print out on your own computer. Simply think of all the baby words that you can, and then place them in a grid. Fill up the other grid spaces with other letters. To make it even more interesting, you can have a race to see who can complete the word find the fastest. The winner can receive a prize.
3) Guess how many – Get a baby bottle and fill it up with mini-pacifiers, candy, or any other item you like. Have your guests guess how many items are in the bottle. The winner can win the bottle full of candy or some other prize.

4) Baby word scramble – Think of as many baby related words that you can think of and mix up the letters. For example, baby can be scrambled as 'ybba'. Have the guests try to unscramble as many words as possible in a set amount of time. Whoever gets the most words unscrambled wins.
5) Make baby words – Have someone select six consonants and two vowels. Then have your guests try to form as many baby related words using those letters. The person with the most baby words wins. You can adjust the number of consonants and vowels selected to make it harder or easier for your guests.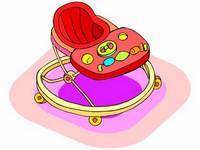 6) Famous name game – Here's another fun baby shower game. Have your guests write down as many names of famous people that have the same first name as the baby in three minutes. You can also use the mother's first name or anyone else if you want. The winner is the person who gets the most names.

7) Guess mommy's waist size – Another popular game is to have everyone guess the mother's waist size. Whoever gets the closest is the winner. If the baby is already born, other variations include guessing the baby's birth weight or time of birth.
8) Baby pictionary – Print out some flash cards on your printer containing baby related words. One guest can go up and draw the item on each card and the other guests can try to guess what is being drawn. To make it more difficult, you can include concepts like "pregnancy" or "childhood".

9) Gift Guess – Have the guests try to figure out what the presents are for the mother before she unwraps them.
10) Baby Hang Man – Try playing hang man with baby related terms and phrases. People can be on teams for this game. This can be a great way to have your guests find out your baby's full name.
Check out Baby Shower Decorations for fun ideas for your baby shower theme party.
About the Author :  Criss White is a professional web writer on baby and new mother topics for baby and pregnancy websites. For baby shower supplies, information, and more baby related articles by this author, visit MyBabyShowerFavors.com