Last updated on May 29th, 2020 at 09:33 pm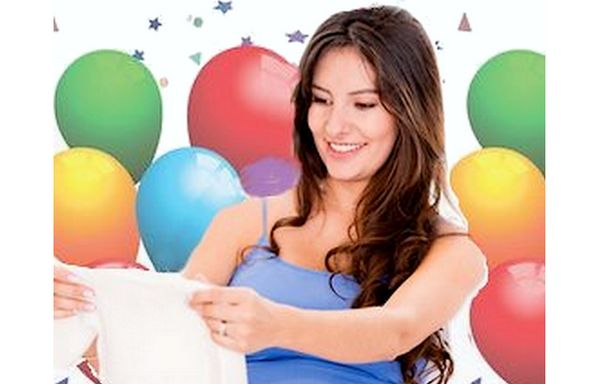 A Guide to Easy, Affordable Baby Shower Decorations
By Jessika Ryder
Great baby shower decorations are more about using your imagination than your pocketbook! You can create a wonderful party mood with simple, high-impact arrangements. Here are some imaginative, budget-friendly ideas for baby shower decorations.

Use balloons artfully
Balloons make it feel like a party! Always have balloons at your events. Here's a money-saver tip — your local dollar store will usually have balloons at a much lower price than most party stores.
A basic use of balloons is to create color spots around the room or area where you're holding the baby shower. Tie a bunch of helium balloons to an anchor. Use baby items like booties, soft toys or baby bottles filled with water as anchors. Always use an odd number of balloons in a bunch.
If you have multiple tables, get a few baby items like shampoo, lotions, bottles, diaper packs, wipes, refill packs, baby formula packs, soft toys, etc and place them in the center of each table. Tie a bunch of balloons to them. Each table now has a color spot.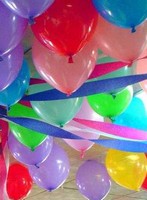 If you have large gifts like strollers or cribs, tie balloons to them to create a special look. Choose balloon colors according to the sex of the baby. If that's not known, use both pink and blue balloons.
Use balloons to decorate mommy's chair. Tie balloons in bunches to her "throne" and treat her like royalty! Also add streamers, satin bows and ribbons to her chair to give it a special look.
If you're using a specific table for gifts, make sure it has several balloon bunches floating over it. That helps to create a focal point for the gifts.
How to use tubs and umbrellas for baby showers decorations
Use baby tubs as a punch bowl. Get one of those tubs that look like a whale. Fill it with clear punch and put in a small rubber ducky. The tub makes a wonderful present for mom-to-be after the shower.
Here's another way to use the tub — fill it with individually wrapped presents. That can include diapers, shampoos, lotions, washcloths, etc. For an added effect, put some balloons into the tub too — they will look like floating bubbles! And fix a rubber ducky atop one of the balloons using ribbons.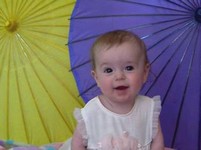 You know what's a perfect fit for any baby shower? Umbrellas. After all, it's a shower, right? Here's how you can use them.
Collect several different umbrellas from your home. Open them up, fix streamers in various colors (not just pink and blue, though those are fine too) to the umbrellas. Next, fix the umbrellas so that they hang upside down from the ceiling, and the colored streamers flutter above your heads. This makes a great sight!
You can also fill up umbrellas with balloons or even yarn in pastel colors. Hang them upside down at strategic points.
More baby shower decorations that enchant
Here's a centerpiece idea that's perfect for these celebrations — baby shower cakes. Not sure what those are? Baby shower cakes (also called diaper cakes) are essentially diapers arranged in multiple tiers to look like a cake, with many small baby products tucked into them. They're very eye-catching gifts, just right for baby showers. Place one on a table as a centerpiece.
Here's how to make your tables more appealing. Place small boxes of different heights on them. Drape baby items like receiving blankets over them. Your tables will end up with a more interesting look and feel thanks to varying levels.
Spice up your tables by sprinkling confetti on them that says "It's a boy" or "It's a girl." If the baby's sex is not known, use both.
Instead of piling gifts onto tables, try using a large item like a stroller or a baby crib to display gifts. This is just right for a baby shower!
Another tried and tested idea is to string a clothesline across the room. Use wooden clothespins to hang cute baby items from the line. Use diapers, baby clothing, booties, socks, bibs, hats, toys and other such items. These products make excellent gifts to mom-to-be after the shower.
Alternatively, hang disposable diapers on the clothesline and using permanent marker, spell out the baby's name. If the name is not known yet, just write 'BABY SHOWER'. Clotheslines with names and baby items on them are quite common at showers, yet they invariably become a conversation piece — they look quite cute!
If you're having a baby shower around Christmas, try this one. Buy an artificial Christmas tree and decorate it with little baby items. Like diapers, clothes, booties, socks, small bottles of lotions and so on. Use twinkle lights as well. This is a wonderful centerpiece for the room.
You can even do miniature trees on each table, similarly decorated. It creates a lovely effect.
There are no limits to the number of ways you can create dazzling baby shower decorations. Combine the above ideas, add your own twist and create an unforgettable shower!
Author Jessika Ryder is a successful business writer and party enthusiast providing valuable information on hosting fun baby showers. Her numerous articles provide tips on party planning, baby shower decorations, invitations and other aspects of these events.