Last updated on June 2nd, 2017 at 12:44 am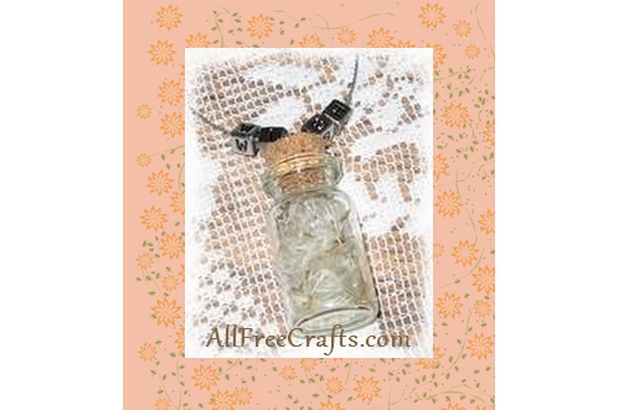 Pin
This is a rather unusual gift in a jar – because the gift inside the tiny glass bottle is a collection of delicate, feathery dandelion seeds – each one representing a wish.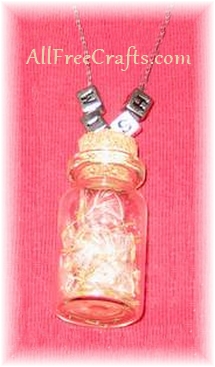 Pin

By Jane Lake
When I was a child, we gathered the seed heads of dandelions and made a wish as we blew the seeds away. The feathery seeds floated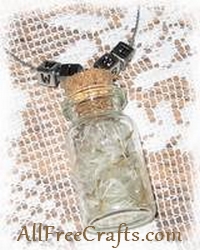 Pinaway in the air and we called them fairy wishes.
If you don't want to make this as a necklace then you can easily make it larger by using any small glass bottle with a cork or tight-fitting lid. It would be an interesting addition to a nature unit on dandelions or an inexpensive homemade gift for Mother's Day.
Wishes in a bottle make nice wedding favors; instead of the "Wish" charm, add a heart pendant or double heart charm to the bottle neck.[xyz-ihs snippet="AFCembed"]
Wishes in a Bottle Necklace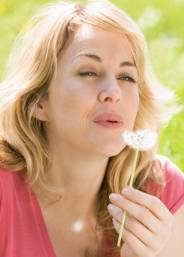 Pin Craft Supplies:
dandelion seeds
small glass jar – ours is about 1½ inches half tall, and about 3/4 inch around. (You may find these in dollar stores, craft stores or online at Amazon).
small eye screw or similar jewellery finding to fasten chain to cork
necklace cord or chain
small letter beads, or "wish" charm
glue
Craft Instructions: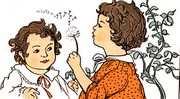 Gather dandelion seeds when each seed is still intact on the bottom of a feathery parachute. One dandelion seed head should be enough for several wish bottles.
Remove the cork from the mini bottle and insert dandelion seeds, being careful not to overpack. Three to five seeds can look wonderful, because each individual seed is easily seen, but you can use more if there is a little space around each seed.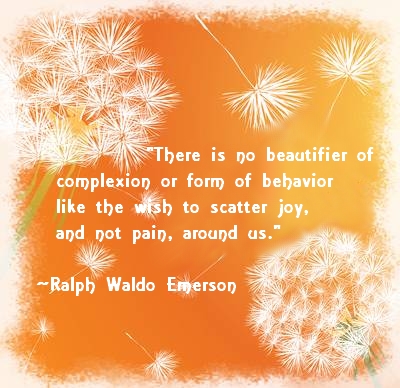 Pin
For a permanent seal, and to prevent the cork from being pulled out accidentally, run a bead of glue around the side of the cork before inserting firmly into the top of the bottle.
Gently screw the eye screw or jewellery finding into the top center of the cork, then unscrew it, dip the bottom in glue, and screw back into place.
Thread the necklace cord or chain through the eye screw.
If using letter beads, thread an "i" then a "w" on the left side of the eye screw, then "s" and "h" on the right side, so that the beads read "Wish" as shown in the photos.
If you're using a small "Wish" charm instead, you can thread it to one side of the eye screw, or use a little jewellery wire to fasten it around the neck of the bottle.
Tie the ends of the necklace cord together or fasten the chain clasp.
Wear the necklace – and wait for the comments from family and friends. You'll be amazed at how many people fondly remember blowing dandelion wishes!