Last updated on August 2nd, 2014 at 12:10 am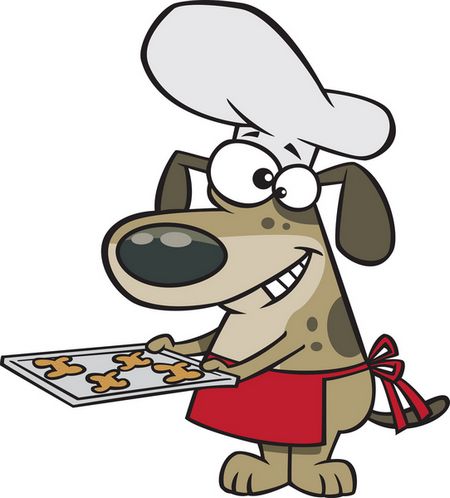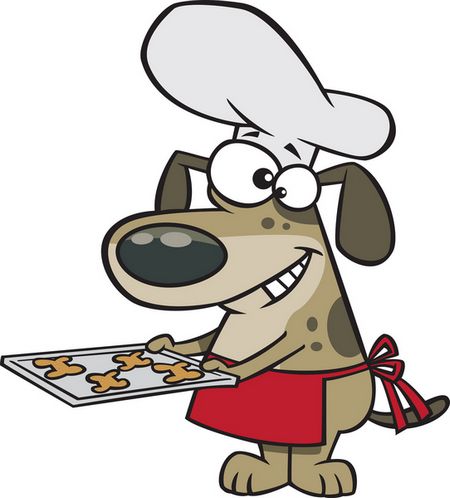 PinMake this recipe for low fat dog cookies as a healthy, homemade treat for your canine friends.
by Jane Lake
When the vet told me that my older sheltie, Tara, needed to lose weight, I bought low-calorie diet dog food – but couldn't seem to find a suitable low-fat dog cookie treat. So I developed this low-calorie, low-fat homemade dog cookie recipe.
Both my shelties love the smell when these cookies are baking – and I don't feel guilty now when I give the dogs a treat two or three times a day (and, yes, I've tasted them; they are surprisingly good and remind me of a dry whole wheat tea biscuit).
Although this recipe isn't suitable to layer in a jar because it includes fresh vegetables, the finished cookies would be a wonderful gift for any dog owner. I would suggest packaging the cookies in a sealed bag, inside a dog cookie jar with a Dog Bone Cookie Cutter attached, along with a copy of the recipe. If you can't give this gift on the same day as baking, store them in the fridge or freezer.
Low Fat Dog Cookies Recipe
Ingredients:
1-1/2 cups of hot water
1-1/2 tsp. beef or chicken bouillon powder
3 tablespoons olive oil (or vegetable oil)
3-1/2 cups whole wheat flour
1/2 cup cornmeal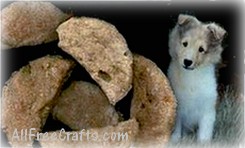 1/2 cup celery, finely chopped
1/2 cup shredded carrots
1/4 cup green pepper, finely chopped
Optional: 1/2 tsp. garlic powder (or 1 finely minced clove) *see note below
Instructions:
Preheat oven to 350 degrees. Mix hot water, oil and bouillon powder. Add flour, cornmeal and vegetables and mix well. Knead the dough on a floured surface for a minute or two. Roll out to 1/4″ thick.
Cut into shapes (I used an inverted glass dipped in flour, then cut the circle in two to make half moon shapes) but bone-shaped cookies are cute.
Place on ungreased cookie sheet and bake at 350° for 30 minutes.
Let cool – even though your dog will probably be winding around your feet from the time you take the cookies out of the oven. Makes about 3-4 dozen cookies, depending on the size you cut. Store in the fridge, in an air tight container.
*Please note: There is an ongoing debate about giving garlic to dogs; some people say it is poisonous, while others believe it is a flea deterrent with many other health benefits. You can search Google to find out more. For this recipe, you can either include the garlic, or omit it, according to your preference and what you feel is best for your dogs.