Last updated on December 7th, 2019 at 06:25 pm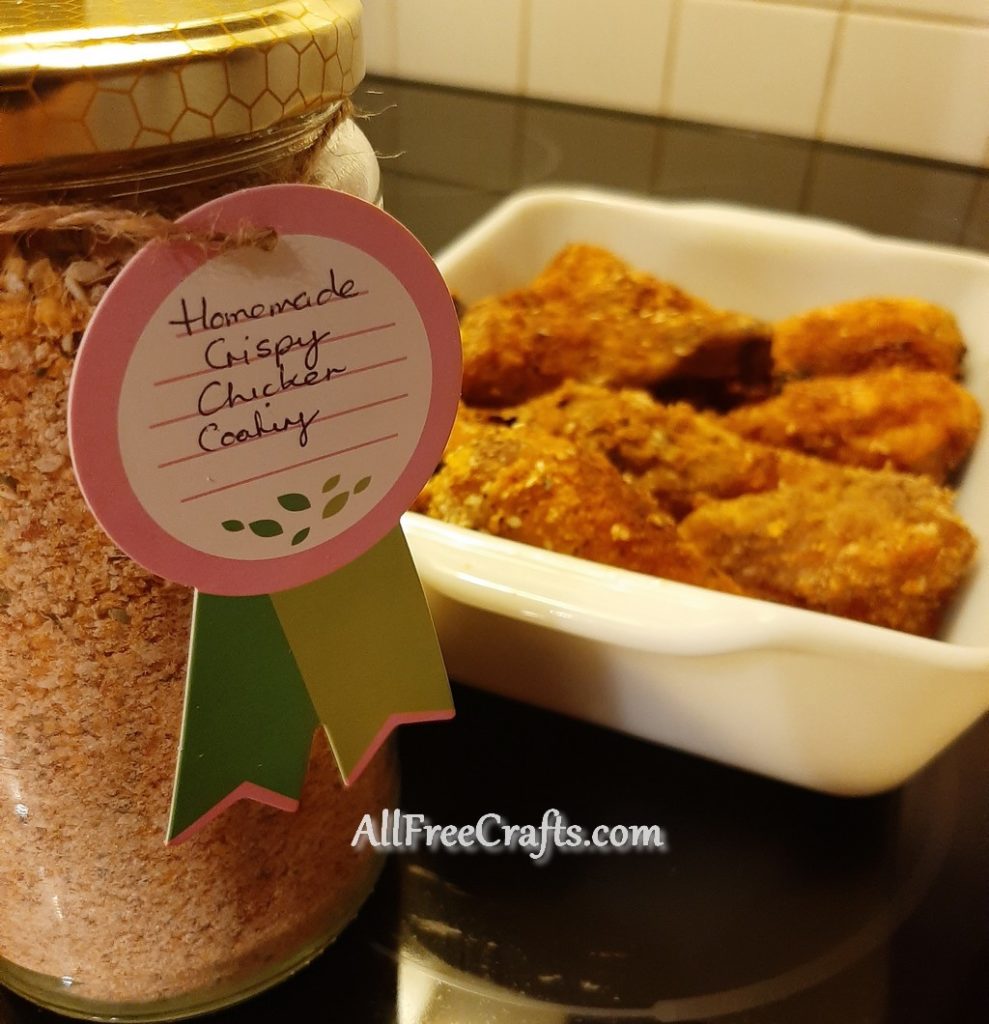 I've tried lots of versions of this baked chicken coating mix over the years. This one fits the bill for me: the chicken bakes to a crunch, capturing herb-flavored juices inside for a tender, delicious entree.
Send a jar or two of this crispy chicken coating mix away with your college kids and they will surely thank you for it – and come back for more. Delicious home cooking, away from home, what could be better?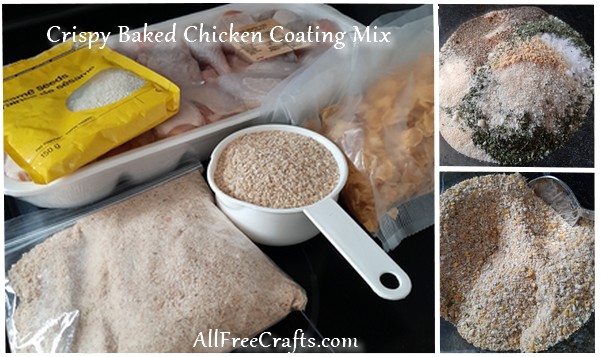 Ingredients
1-1/2 cups breadcrumbs
1-1/2 cups cornflake crumbs
1 cup wheatgerm (or substitute 1 more cup of breadcrumbs or cornflakes)
1/2 cup sesame seeds
Optional:  non-stick baking spray 
Seasonings
4 tsp parsley
2 teaspoons each: paprika, thyme and salt
1 teaspoon each: garlic powder, onion powder, celery seed, mustard powder
1/2 tsp pepper
Place all ingredients in a medium bowl and stir to combine. Pour into a one quart jar for the pantry, or into two pint jars as a two-serving gift in a jar.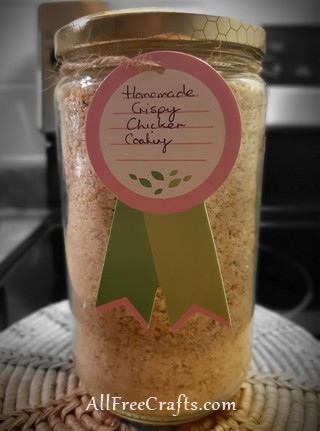 To Use:
Place one cup of coating mix in a large plastic bag.
Rinse chicken under cold water, shake dry, then add chicken pieces into the bag, two at a time, shaking the bag to coat the chicken completely.
Alternatively, you can put the coating in a shallow dish and add the chicken, one piece at a time, spooning the coating up onto the chicken and pressing it in a little bit with your fingers to make sure it sticks.
Arrange chicken pieces on a baking sheet lined with parchment paper. If using, spray chicken with non-stick baking spray.
Pop the baking tray into a preheated oven and bake at 400 degrees for about 50 minutes, turning the chicken pieces over just once halfway through cooking.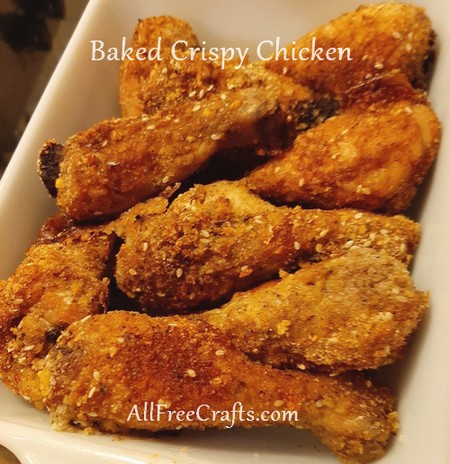 That's it! Crispy chicken coating mix in a jar – great as a gift, delicious on the plate!
Chicken Coating Mix Seasoning Options and Video
For a short recipe video quite similar to this, using panko breadcrumbs, watch the KFC Copycat version from Kevin is Cooking, below. It's worth a minute of your time and offers alternative seasoning options.