Last updated on December 21st, 2022 at 12:23 am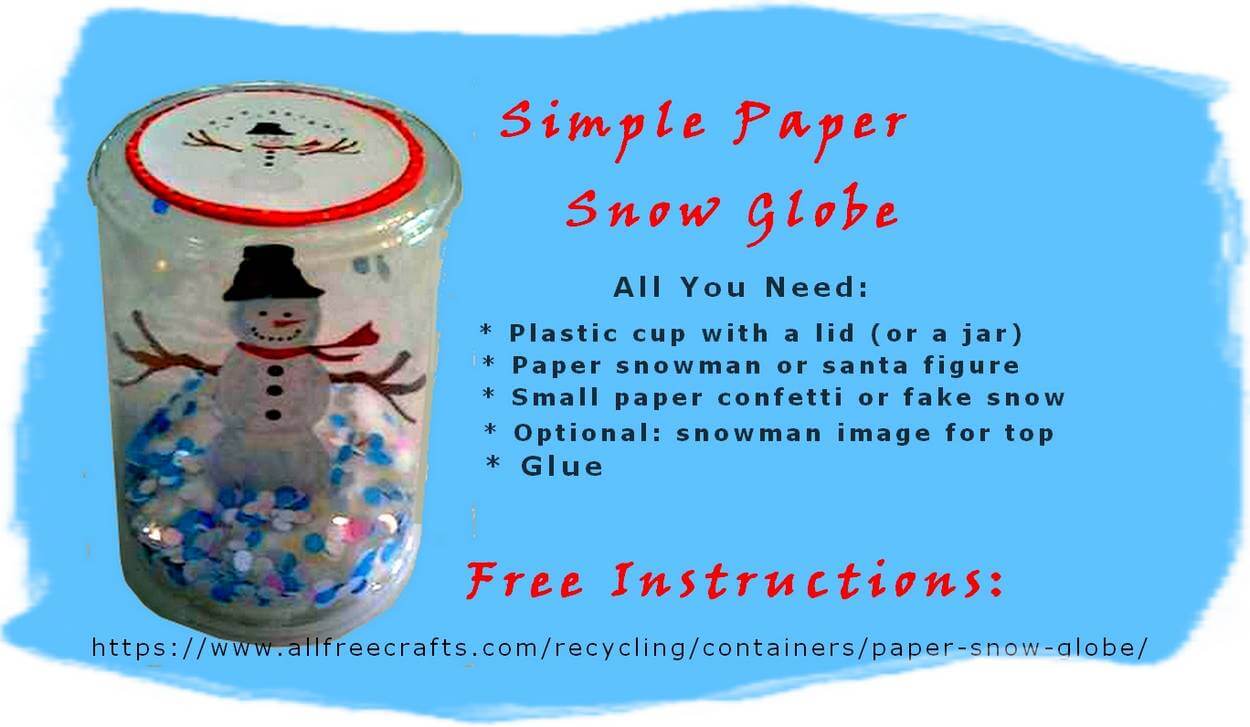 Recycled Paper Snow Globe
This fun and easy paper snow globe craft is so much fun to make! Use this craft to decorate for the holidays. And teachers – this is a great recyling craft, reusing plastic cups or jars with lids, for classroom art activities.
You may also enjoy making a Christmas Display Under Glass or Santa in a Snow Storm Jars, both of which use recycled jars or glass containers.
Craft Supplies:
Bright paper
Clear Plastic Container with Lid
Hole punch
White construction paper or photo
Markers or crayons
Scissors
Cotton balls
Paste or glue gun
Craft Instructions:

1. Draw a picture of a snowman, Santa or another Christmas figure. You could also use a photo, as long as it is printed on paper, or card stock, that is stiff enough to stand up.
Cut out the figure, but make sure you leave an inch tab on the bottom of your picture. Then fold the tab and glue it on the top of the plastic container (the underside, which will appear on the inside of the jar).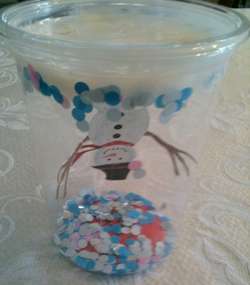 2. Take your plastic container top and glue on cotton balls. Separate the cotton slightly to give a more snowy appearance.
3. Take fun bright paper and use the hole puncher to make paper snow.
4. Take the bottom of the container and pour in your snow.
5. Now close your container and shake upside down and enjoy your snowy scene.
About the designer and author: Laura Koob is a self-taught artist who works with painting, sewing, and photography and has copyright images dating back to 1983.