Last updated on November 24th, 2021 at 12:38 am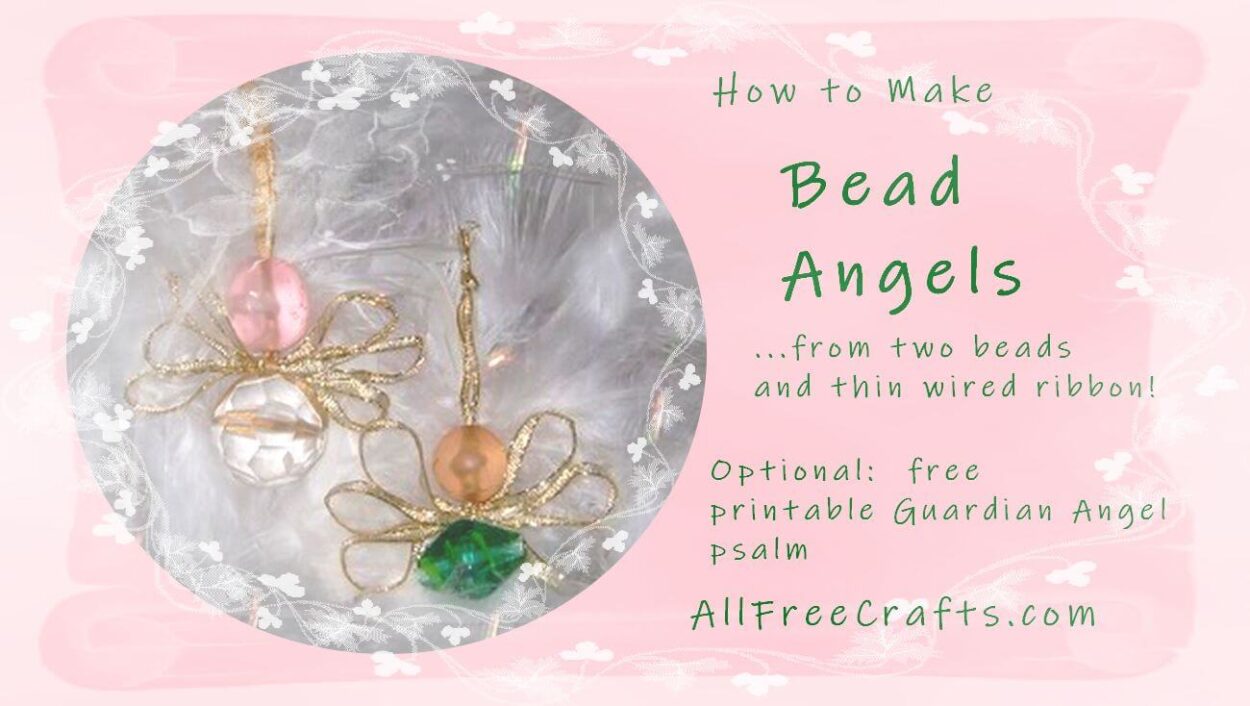 Bead Angels with Free Printable Angel Psalm Scroll
by Jane Lake
Craft a beaded angel with nothing more than two beads and a little wire-edged ribbon!
These bead angels are easy and quick to make, but they make a lovely gift that is symbolic of love and caring.
We've created some special printables to go with your bead angels – blank gift tags in two sizes or free printable Angel Psalm Scrolls.
Presentation Ideas:
One little angel looks lovely in a tiny gift box, nestled against a bed of white feathers or artificial snow.
You could also line a small jewellery sized box with felt, batting or even flattened cotton balls, add a sprinkle of glitter, and lie the angel on top.
Print out one of the Guardian Angel Psalms, roll it into a scroll, tie with more ribbon, and present it with the angel.
Craft Supplies:
two beads, one bead for the body of the angel being larger than the bead used for the angel's head
thin, wire-edged gold or silver ribbon
Optional: printed scroll or gift tags (gift tags are shown below)
Note: Ideally, the holes in both beads will be large enough to thread through a double-thickness of the ribbon used for the wings.
If not, use fishing line, quilting thread or other strong sewing thread, in a color that coordinates with your beads, to fasten the beads and wings together.
Choose one of these free printable Guardian Angel Psalm scrolls to roll up and present as a scroll with your bead angel.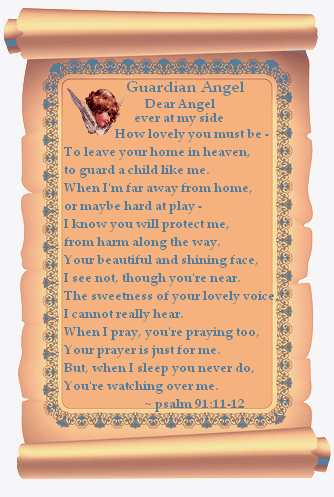 Craft Instructions: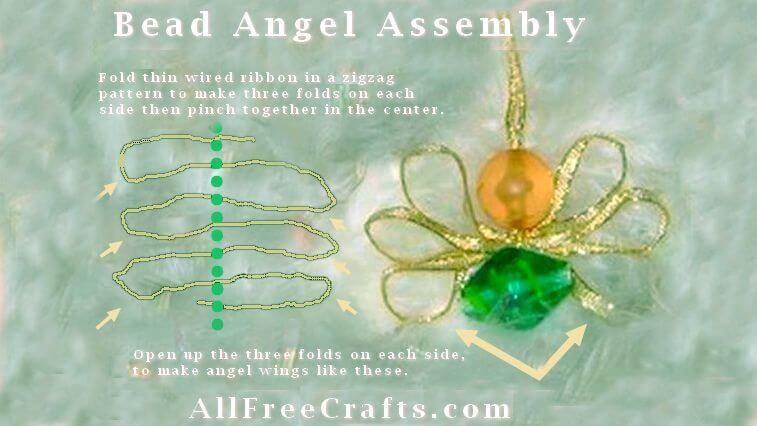 1. Fold a length of thin, wire-edged gold ribbon to make the wings.
Fold the ribbon in a zig-zag, or accordian pattern, so that you have three folded loops on either side as shown in the diagram above.
The two ends should be cut where they just pass the middle point.
2. Cut another length of the wire-edged ribbon (or fish line, or quilt thread, if that is what you are using for this step).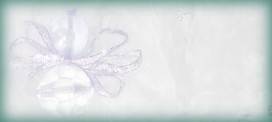 This piece needs to be long enough to tie the angel together as follows:
Thread the ribbon through the bottom bead bringing both ends up equally, one on each side, to the top center of the bead. Knot together at this spot. Place the wings on top of the knot, and knot again, tying the wings in place around the center.

Thread both ends of the ribbon through the hole of the top bead; knot to secure as a hanger.
3. Unfold the wings using the photo as a guide.
4. If desired, print one of the guardian angel scrolls or the matching free printable gift tags, all shown above. You may also choose to Print Two Angel Scrolls and Four Angel Gift Tags all on one page. The golden guardian angel scroll also coordinates with our Angel Buttons project.
See AllFreeCrafts Angel Crafts for all our sweet angels.
Copyright © 2007 – 2021 Allfreecrafts.com All Rights Reserved