Keeping your bird feeders filled with seed is simple with the help of this easy-to-make recycled bird seed scoop. It's a quick, practical project and the prototype that I made four years ago is still used every day, summer and winter.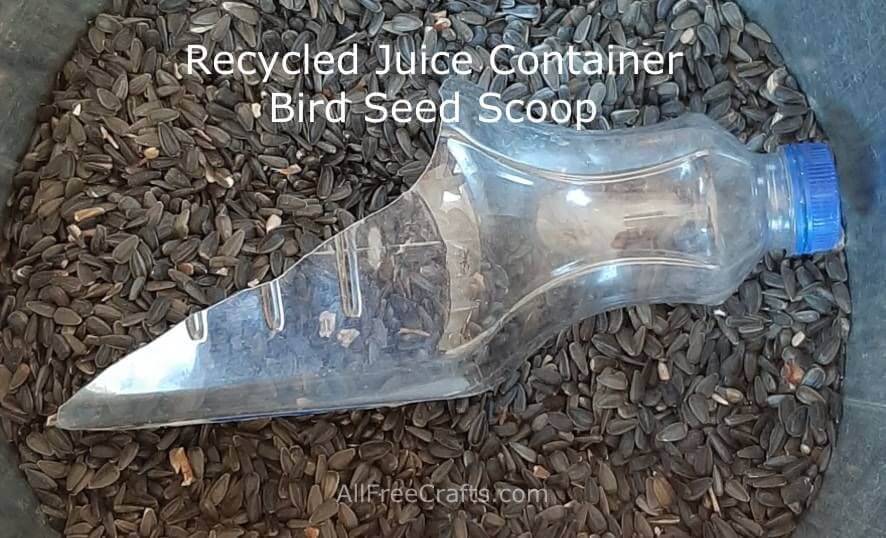 You may not need any directions other than the image shown above. I took an empty plastic orange juice container, washed it out, then cut a scoop shape starting at the widest part of the bottle and angling down to the bottom. It's not an exact science and if I made another one tomorrow, I'm sure it would look a little different but be equally useful.
Here's the scoop filled with black oil sunflower seed (the favorite seeds for many of my backyard birds, attracting bluejays, cardinals, sparrows, goldfinches by the dozens, grosbeaks, mourning doves, orioles and, in if I'm very lucky, the occasional indigo bunting).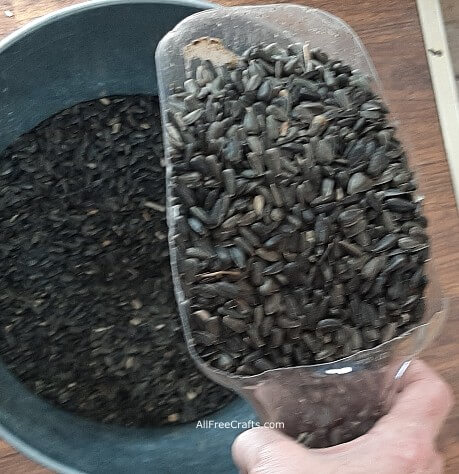 The scoop holds a good two cups of seed so it quickly fills up tube feeders, standard wooden feeders, platforms, coconut feeders and lots more.
How to Make a Recycled Bird Seed Scoop
The directions for this project are really easy. All you will need is a plastic juice container (mine held orange juice), plus a marker, a pointed knife and a pair of scissors.
Study the photos to get an idea of how I created the scoop shape, then use a marker to draw your own outline directly onto the plastic juice container.
Take a pointed knife (I used a kitchen paring knife) and poke the tip of the knife into the plastic somewhere along your drawn outline. All you want is a small, straight opening that is large enough to allow you to insert the tip of your scissors.
Use the scissors to cut out the rest of outline until your recycled bird seed scoop takes shape. If needed, go back and trim any rough edges. That's it! Done and done, and ready to use to feed the birds.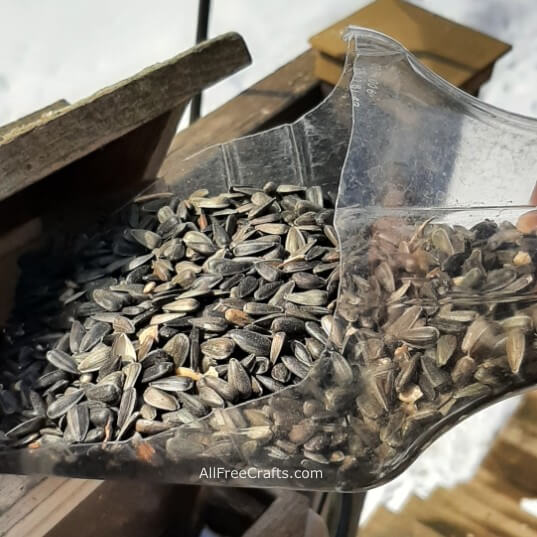 And, finally, here's a beautiful bluebird enjoying bird seed at the feeder of photographer Terry Colby.