Last updated on September 26th, 2015 at 11:58 pm
[xyz-ihs snippet="Amaz-Garden"]How to Grow Glads:
… a Growing Guide for Gladiolus, Gladioli or Gladiolas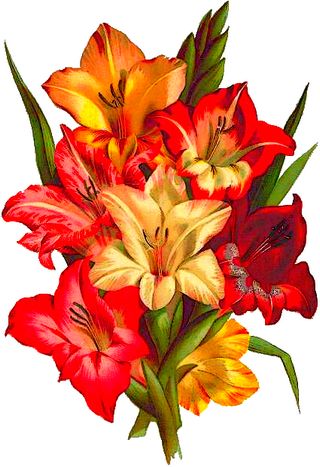 Pinby Jane Lake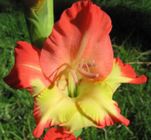 The glad, by any other name, is a spectacular, showy flower grown extensively in the home garden. Here in rural southwestern Ontario the Mennonites and Amish add long rows of glads to their kitchen gardens. The gladioli are cut in full bloom, in August or September, stacked in a bucket of cool well water, and offered for sale on the honor system at the end of the farm lane. As you drive by, the country road is like a fine art painting splashed by vibrant streaks of color, with bunches of tall stemmed gladioli in vivid reds, yellows and purples, or delicate pastels, decorating the entrance to every farm.
Growing glads can tricky in northern climes, where frost dates dictate when to plant the corms and when to dig them up again in the fall – but these gorgeous blooms are well worth the extra attention. In warmer, frost-free areas, you can leave the corms in the ground over the winter.
Stagger your plantings, setting out groups of corms two weeks apart to extend the growing and cutting season of these glorious flowers.
[xyz-ihs snippet="AFCembed"]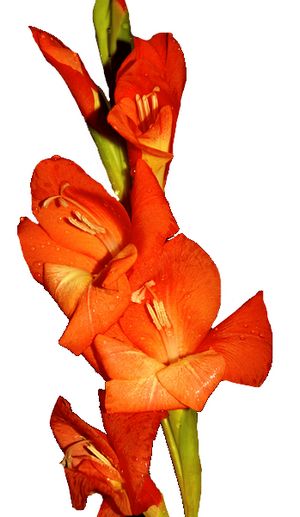 Pin
Gladioli Growing Guide
Plant your first gladiolus corms when the soil is warm enough to plant sweet corn. Choose a sunny spot with moist, well-drained soil.  If it cannot be avoided, plant the corms in partial shade; although shaded blooms may not be as showy, the glads should still flower for you.

Plant only plump, clean corms from a reputable supplier. Smaller corms may produce a smaller flower or just leaves and no flower at all.

Plant corms three to five inches deep and from four to six inches apart, allowing plenty of growing room.

Mulch lightly around glads, or between rows, to deter weeds.

With an average height of forty to sixty inches, gladiolous are prone to break in the wind. When blooming begins in the height of the summer, hill the soil about six inches up around the stem to help support the heavy flower growth. Staking is also recommended.
Lift corms in the fall and break or snip off the stalk as close to the corm as possible. Clean off the corms and rinse with water to remove all the soil. Dry corms for two weeks, then store in mesh or paper bags in a cool, dry place with good air circulation.

The North American Gladiolus Council offers excellent advice on the cultivation of glads, plus a beautiful photo gallery and a list of local Gladiolus Societies.
Although gladiolas need more tender loving care than many flowering plants, they are rewarding to grow both for the striking spikes of color in the garden and for long-lasting cut flowers for your home or to give neighbours and friends as gifts.
Some images courtesy of Wikipedia under Creative Commons Share-a-like License 2.5