How to Crochet a Horse or Pony
by Jane Lake
There is a lot of interest in crochet patterns for horses and ponies, so I gathered the best that I could find for this collection.  A crocheted pony was one of the first toys that I ever made from yarn for my daughter.  She now has five horses of her own, but she still treasures her herd of crocheted ponies.  Smile.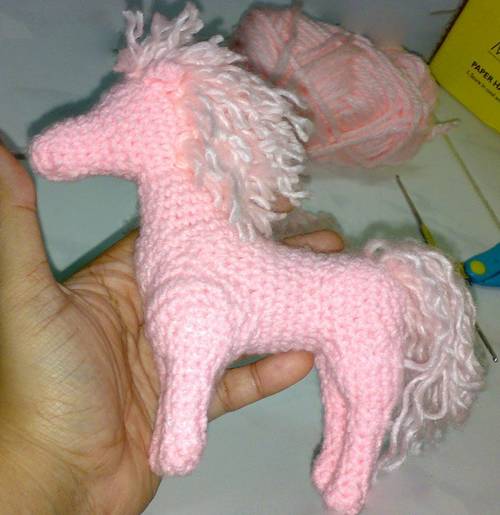 Amigurumi Horse
Crochet a horse small enough to fit in the palm of your hand.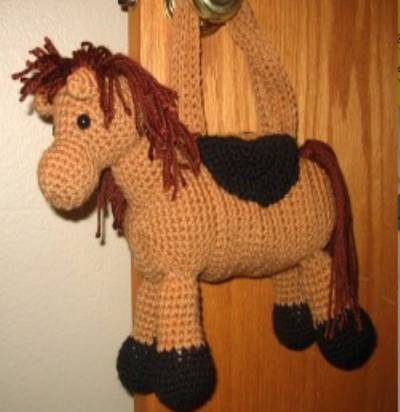 Horse Purse
Girls of all ages will love to stash their treasures in this horse purse.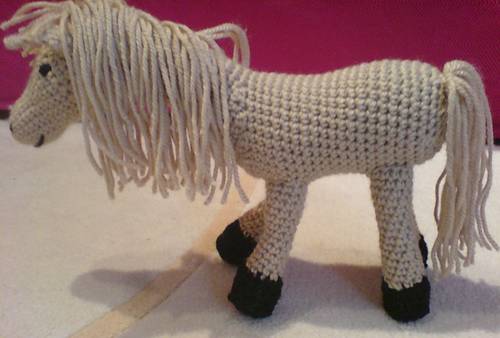 Pretty Pony
Free download crochet horse pattern from Ravelry by Sonea Delvon Designs.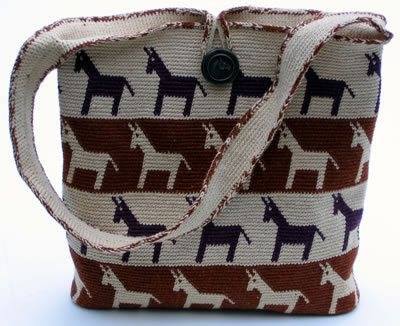 Horse Around Purse
Horse motif purse worked in tapestry crochet where more than one color of yarn is worked at the same time.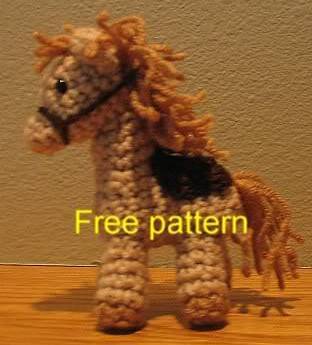 Barnyard Horse
One of a collection of barnyard patterns.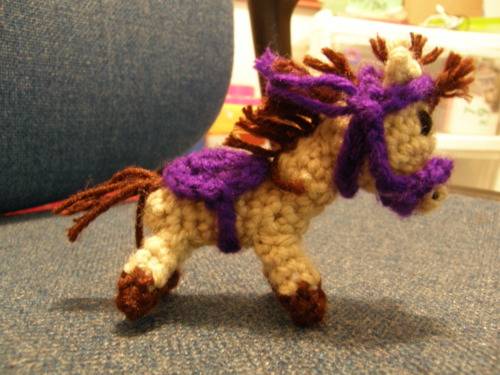 Miniature Horse
Crochet a mini horse (3-1/2″ x 4″), complete with saddle and bridle.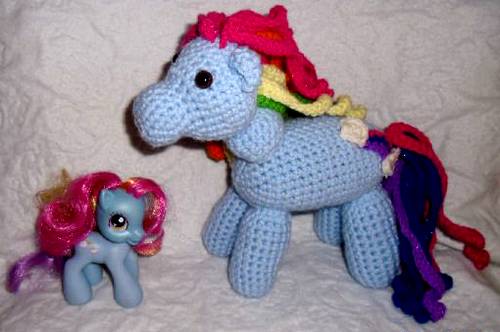 My Pony
Inspired by the My Little Pony collection.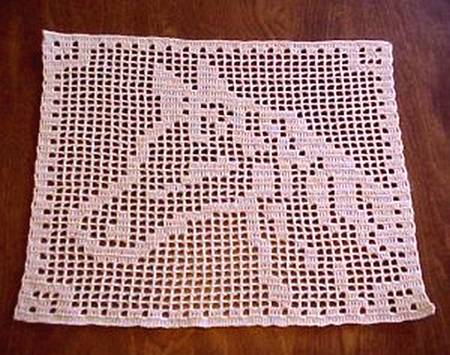 Horse Head Doily
Horse head silhouette in filet crochet.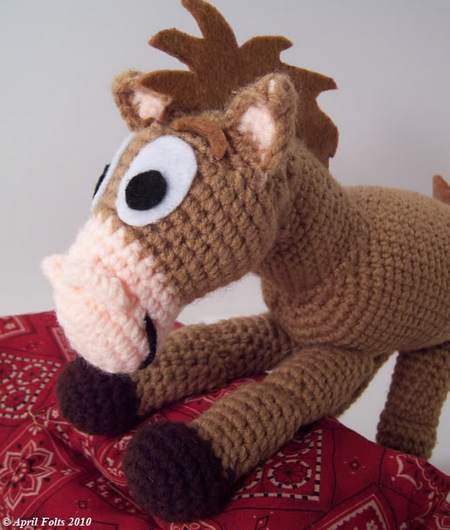 Brown Pony
Free crocheted pony pattern, by April Folts, with felt mane and tail.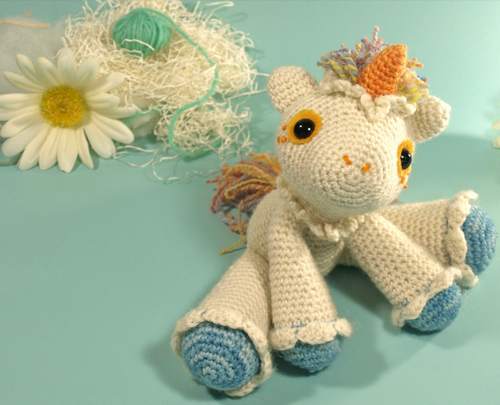 Hermione the Unicorn
Free PDF download from Dawn Toussaint.